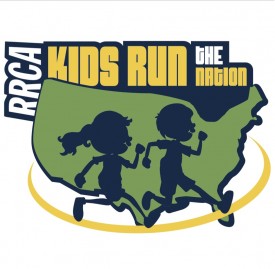 Arlington, Virginia – In 2007, the Road Runners Club of America (RRCA) developed the Kids Run the Nation Fund to assists running clubs, events, and schools that are interested in implementing or currently have a youth running program. Since then, the RRCA has granted a total of $115,000 to deserving youth programs around the U.S., along with donating tens of thousands of copies of Kids Run the Nation program guides and kids booklets.
This year, a total of $20,000 will again be awarded in a combination of grants ranging from $500-$1,000. Running clubs, events, or other organizations with the IRS 501(c)(3) designation are eligible to apply. Elementary and middle schools that provide an organized after-school running programs are eligible as well. No grants will be given to individuals under any circumstance. All applicants must be an official 501(c)(3), schools, parent booster clubs, PTA's, or a similar entity. The application deadline for a Kids Run the Nation Grant is October 1, 2015.
In 2014, 25 youth running programs throughout the U.S. serving over 8,000 children received a total of more than $20,000 in grants from the RRCA. In addition, the RRCA donated over 18,000 copies of the Kids Run the Nation: A Running Guide for Kids booklet to be given out to program participants in thirty-four different programs. The in-kind donation to these programs was valued at over $20,000.
"Thanks to the Road Runners Club of America and the Kids Run the Nation program, we were able to expand our club to ten weeks and accommodate 175 students" said Betty J. Holliday, Director of the Van Wert Elementary Roadrunners in Van Wert, Ohio, a 2014 Kids Run the Nation Grant recipient. "These children now have a greater understanding of not only strength, speed, and flexibility, but also fitness, nutrition and what it means to make healthy choices."
This small grant program is funded by restricted contributions from RRCA members, individuals, foundations, and corporations. One hundred percent of the money raised is restricted to the grant fund and no portion of contributions to the Kids Run the Nation Fund are used for administrative expenses. Help us reach our $20,000 fundraising goal and donate to the Kids Run the Nation Fund today!
About RRCA
Founded in 1958, the Road Runners Club of America is the oldest and largest national association of running clubs, running events and runners dedicated to promoting running as a competitive sport and as healthy exercise. The mission of the RRCA is to promote the sport of running through the development and growth of running clubs and running events throughout the country. The RRCA supports the common interests of runners of all abilities during all stages of life by providing education and leadership opportunities along with programs and services that benefit all runners. Learn more at www.RRCA.org and at www.RunPro.com