Endurance Sportswire is the ONLY press release distribution service specifically serving the running, cycling and triathlon industries.
Endurance Sportswire is right press release service for you if you want to:
Get your news in front of the right reporters
Share your company's news and milestones with the endurance sports industry
Increase sales leads and establish partnerships
Extend your reach beyond your own mail list
Find great job candidates
Build your brand and communicate your message
What's Included
UNLIMITED press release postings
Press release distribution to over 12,000 endurance sports media contacts and industry insiders
UNLIMITED job postings (regularly $150/job posting)
UNLIMITED word count
One logo and photo included
Twitter and Facebook posting
600
Endurance Sports Media Contacts
10,400
Social Media Followers
4,500
Websites via PR Newswire
Read what others have to say about our press release distribution service
"Convenient and affordable way to get running and outdoor news releases distributed — highly recommend!" Altra Footwear
"OutsidePR relies on Endurance Sportswire to keep an eye on the pulse of the industry, and to amplify our client voices. It is a premium, intuitive platform that boasts an extremely helpful and responsive customer service staff. We highly recommend both Endurance and Outdoor Sportswire to our brand clients and agency friends." OutsidePR
"Endurance Sportswire is a great resource for our organization to share information about our programs and how we are serving the running community that goes beyond our own media channels and audiences." Road Runners Club of America
"Endurance Sportswire has been extremely helpful in establishing our brand and keeping our services top-of-mind. By providing an easy way of sharing our news and accomplishments, Endurance Sportswire has helped us publicize our core competencies while also providing a way to advertise our new and emerging services. Highly recommend!" BibRave
HOW DOES IT WORK?
1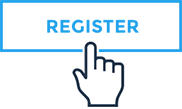 Simply click here to select your distribution option and set up your account.
2
Login and begin uploading press releases with our easy to use form.
3
Submit your release for approval and voila!
JUST A FEW OF THE BRANDS THAT TRUST ENDURANCE SPORTSWIRE