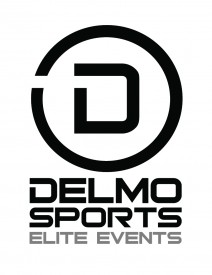 Community Bond Strong with Several Local Businesses Supporting Elite Race Series
DelMoSports, known for leading the pack when putting together the best and most unique triathlons in New Jersey, is proud to announce several key sponsors for the 2015 season. Escape the Cape Triathlon, Challenge Atlantic City, Atlantic City Triathlon, Tri the Wildwoods, and Escape from Lewes now have the support of some big names to help make the races even more successful.
Rothman Institute at AtlantiCare, internationally recognized for excellence in orthopedic science and technology, is the title sponsor for the DelMo Sports series.  It was a natural fit for one of the world's leaders in orthopedics based at the region's largest healthcare organization to team up with the team that hosts high-quality, athlete-centered events with an emphasis on community involvement.
"We are ecstatic to have not one, but two world class organizations in Rothman Institute and AtlantiCare partnering with DelMoSports," said Steve Del Monte, CEO of DelMoSports.  "Their philosophy of placing the patient first falls directly in line with how we treat our athletes. "
Kona Surf and Sport, a Wildwood staple for more than four decades, will be the official retailer of DelMoSports this season. Opening as a surf and skate shop in the 1970s, Kona has grown and is now a world-wide supplier of sporting goods. They will be onsite with all the necessities for athletes – from tubes, gels, CO2, helmets, and anything else participants could possibly need.
Choice Aire, Atlantic City International Airport's newest airline, has teamed up with DelMo as the official travel partner for the five races. The airline will be providing all athletes with free bike transportation on flights and will be donating tickets for prize packages and promotional contests throughout the season.
"We believe in Atlantic City, and organizations such as DelMoSports who are working tirelessly to rebuild the Atlantic City Region's brand," said Danny Lonney, President and CEO of Choice Aire. "We are excited to be a part of the comeback and provide top-notch, dependable air service for athlete and fan travel in and out of Atlantic City International Airport."
Vitargo will be the official nutrition sponsor of the DelMo race series. Vitargo is a patented, university proven sugar-free fuel source used by amateur, elite, pro, and Olympic Athletes. Vitargo is gaining momentum as the go to carbohydrate for pre- and intra-race "bloat-proof" fueling, and superior muscle carbohydrate and performance recovery.
"Vitargo is, without question, the best possible nutrition an athlete can place into their body. This is not just an energy drink, this is the most tolerable and most tested fuel source, and the #1 choice of world class athletes around the world," said Del Monte. "DelMoSports is all about world class production and Vitargo, and our other partners, fit that description perfectly."
"We had the pleasure of sponsoring Stephen Del Monte during his ascension from elite to pro triathlete," said Anthony Almada, Founder and CEO of Vitargo Global Sciences. "He loved our product, was a consummate professional and potent ambassador for us. The privilege to align with DelMo Sports for their race series provides us with a valuable opportunity to allow committed endurance athletes to put Vitargo to the test, over a variety of professionally managed, fun, and engaging races. Race ON!"
###
DelMoSports, LLC is a boutique race company founded in 2004. They specialize in elite destination events along the southern New Jersey shore and Delaware.  They organize unique and award-wining events, including Challenge Atlantic City Triathlon, Atlantic City Triathlon, Tri the Wildwoods Triathlon, Escape From Lewes Open Water Classic and Escape the Cape Triathlon, which was voted the Best Triathlon in the Mid-Atlantic and North East Region. DelMoSports is known for high quality, athlete centered productions with an emphasis on community involvement while staying true to the sport of triathlon. All of their events provide a challenging course, spectacular scenery and amazing vacation opportunities for athletes and their families. www.delmosports.com
Sponsor Push was created to offer a simple solution for companies that are trying to grow and enhance their current race series and expo platform. With over 60 years of combined sales and activation experience, we pride ourselves on preserving current partners while adding new ones. We build long lasting relationships with not only national companies, but local businesses that are involved in your race or event communities. From our first interaction, we not only sell, but we guide all vendors and sponsors through the process of representing their company at your races and in front of your customers. Just like you care for the athletes in your event, its our job to show that same level of attention to our partners. Any companies interested in sponsoring the Delmo Series please reach out to info@sponsorpush.com.