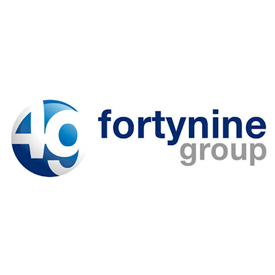 DELRAY BEACH, FL – November 28, 2017 – The race season is a wrap for the professional triathletes represented by fortyninegroup: Timothy O'Donnell, Lauren Goss, Summer Cook, Jeanni Seymour, Justin Metzler, and Rudy von Berg. Collectively, they had 61 individual race starts this year, with 37 podium finishes and 16 wins at races spanning the globe, and spanning distances from sprint to IRONMAN.
Timothy O'Donnell won IRONMAN Boulder, leading wire-to-wire with the fastest swim, bike, and run times of the field. O'Donnell finished second at Mooloolaba, IRONMAN 70.3 Texas, and IRONMAN 70.3 Taiwan. At the IRONMAN World Championship, he raced tactically, coming 6th on the swim and 8th on the bike, before encountering issues on the marathon. On a personal note, in August, Timothy and his wife Mirinda Carfrae welcomed their first child, Izzy.
Lauren Goss, a top American short-course triathlete, won 5 major non-drafting Olympic-distance races: New York City Triathlon, St. Anthony's Triathlon, Escape from Alcatraz, Des Moines Escape Tri, and Lake Geneva Escape Tri. She finished 2nd at IRONMAN 70.3 Costa Rica and the Beijing International Triathlon. In total, she had 9 podium finishes out of 11 starts in her 7th professional season.
Summer Cook had 4 wins this season, including ITU World Cup victories in Tongyeong, Miyazaki, and Yucatan as well as the Altafulla European Cup. She finished 9th at the World Triathlon Series Grand Final, and 10th in the 2017 ITU World Triathlon Series Rankings. Summer was 2nd overall at the two-day Super League Triathlon event in Jersey, UK, among a very talented field of top pros that included ITU and Olympic champions.
Jeanni Seymour was on the podium at all but one of her 8 races this year. She had five wins: IRONMAN 70.3 races in Liuzhou, Monterrey, Boulder, and Los Cabos plus Challenge Iceland. She was 2nd at IRONMAN 70.3 St. George, the North American Pro Championship. Jeanni is known for her closing speed on the run.
Rudy von Berg was 2nd at Boulder Peak, Lake Geneva Escape Tri, IRONMAN 70.3 Buenos Aires; 3rd at IRONMAN 70.3 Texas, Des Moines Escape Tri, and Challenge Forte Village Sardinia; and 5th at the IRONMAN 70.3 European Championship in Elsinore. Rudy also raced for the Sarasota Suns as part of the Major League Triathlon Series.
Justin Metzler won Challenge Iceland, finished 2nd at IRONMAN 70.3 Xiamen, and was 3rd at IROMAN 70.3 Austin. He had 9 race starts.
"It was another great year of racing, with fortyninegroup athletes represented in every major triathlon series – IRONMAN, ITU, Escape Series, Challenge, Super League Triathlon, and Major League Triathlon. No matter the distance or format, they excelled, demonstrating their dedication to their sport and to their sponsors, performing at the highest levels," said John Jones, CEO of fortyninegroup.
More on the athletes:
Timothy O'Donnell: timothyodonnell.com|| Facebook || Twitter || Instagram
Lauren Goss: laurengoss.com|| Facebook || Twitter || Instagram
Summer Cook: summercooktri.com || Facebook || Twitter || Instagram
Jeanni Seymour: jeanniseymourtriathlete.com || Facebook || Twitter || Instagram
Rudy von Berg: rudyvonberg.com|| Facebook || Twitter || Instagram
Justin Metzler: justinmetzlertriathlete.com|| Facebook || Twitter || Instagram
About fortyninegroup, LLC
fortyninegroup, LLC specializes in strategic business development, sponsorship and social and traditional media marketing for clients in endurance sports. fortyninegroup's portfolio of clients includes athlete, event, technology, equipment, accessory, multisport coaching, media and registration companies. For more information about fortyninegroup, visit the company's website, Facebook, or Twitter page.
####
For further information, contact:
fortyninegroup, LLC
e-mail: info@fortyninegroup.com
phone: 212.246.7049