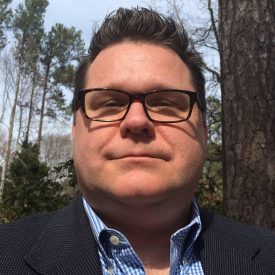 Hickory, NC – OS1st, the medical and sports medicine industry leader in compression bracing products, is pleased to announce the appointment of Tommy Nason as National Sales Manager.  Nason joins the company from Implus, where he served as the National Account Manager and was responsible for national key account management, new business development, sales growth, external sales team management and development and led the successful launch of the New Balance franchise accessory program.
"We are very excited to have Tommy join the ING Source family," said Josh Higgins, President of ING Source Inc.  "Tommy comes to us with extensive national sales experience and will be integral to helping us continue to build OS1st as a prominent global sports medicine brand.  His natural ability to create lasting partnerships with independent retailers and industry partners will be an asset to ING Source as we continue to grow our brand family." 
"Due to the commitment to long-term growth of the brand and relentless focus on providing innovative bracing products that improve performance, I am excited to be joining OS1st as national sales manager," said Nason. "I am committed to contribute to the company's goal of always innovating to exceed the expectations of every customer and industry partner with products that help them achieve their personal bests."
As National Sales Manager, Nason will be responsible for the management of ING Source's national sales team.  He will work closely with the Sales and Marketing team to help develop and implement new short-term and long-term sales strategies to grow the OS1st brand to achieve profitability and success goals in national markets. Additionally, Nason will manage OS1st's current national accounts, while seeking out new retail partners and opportunities within the brand's key channels and markets.
About ING Source
A three generation family-run company with a global reach, our mission is making the best products for makING life better.  ING Source designs and delivers technologically advanced sports and medical products for every body.  Our team, headquartered in North Carolina, relentlessly pursues breakthrough results, products and service to support our customers and the achievement of their goals.  For more information visit www.INGSource.com.