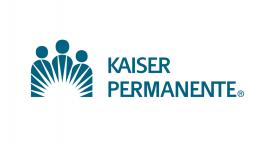 Livermore, Calif. March 1, 2017 – Kaiser Permanente is the title sponsor of the Fourth annual Livermore Half Marathon & 5K event,  set to take place on March 26, 2017.
The Livermore Half Marathon & Kaiser Permanente 5K offers participants the chance to run through Livermore's gorgeous valley and wine region – a rare opportunity for the running community.
"Living a healthy lifestyle comes in many forms and we are excited to be part of this race," said Colleen McKeown, senior vice president and area manager for Kaiser Permanent's Diablo Service Area. "Whether it's a new personal record or a first 5K race, we're excited to cheer for everyone running across the finish line."
The Livermore Half Marathon & 5K attracts runners from across 36 states. The race start, finish and RunLiv Wine, Beer and Music Festival takes place in historic Downtown Livermore.  The race route passes through areas of the Livermore Valley and Wine Region.
"We are very grateful for Kaiser Permanente's commitment as title sponsor of this year's Livermore 5K," said Guy Terriff, RaceForce LLC.
"The Livermore Half Marathon & Kaiser Permanente 5K allows runners to experience one of California's best kept secrets, while showcasing beautiful Downtown Livermore. With Kaiser Permanente's support, we can offer participants an even bigger and more enjoyable event and cater to all their needs. We hope more people will join us in March," Terriff added.
To register for the Livermore Half Marathon & Kaiser Permanente 5K or for more info, visit www.runliv.com
###
ABOUT RACEFORCE, LLC:
RaceForce, LLC ("RaceForce") is an endurance and athletic event production company based in Huntington Beach, CA.  By leveraging an extensive worldwide network and a wealth of core competencies including:  Strategic Marketing; Sponsorship Acquisition and Production Support, RaceForce can invest in events, create new events and collaborate with event owners to deploy support where needed while maintaining an event's grassroots identity.   RaceForce events are legendary and cherished by their respective community including the Surf City Marathon in Huntington Beach, CA and the SoFi Golden Gate Half Marathon in San Francisco, CA.
ABOUT KAISER PERMANENTE:
Kaiser Permanente is committed to helping shape the future of health care. We are recognized as one of America's leading health care providers and not-for-profit health plans. Founded in 1945, Kaiser Permanente has a mission to provide high-quality, affordable health care services and to improve the health of our members and the communities we serve. We currently serve more than 11.3 million members in eight states and the District of Columbia. Care for members and patients is focused on their total health and guided by their personal physicians, specialists and team of caregivers. Our expert and caring medical teams are empowered and supported by industry-leading technology advances and tools for health promotion, disease prevention, state-of-the-art care delivery and world-class chronic disease management. Kaiser Permanente is dedicated to care innovations, clinical research, health education and the support of community health. For more information, go to: kp.org/share.