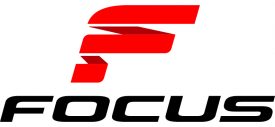 The company and its new management team will also show updated models of pedal bike lines
CARLSBAD, Calif. – Focus Bicycles USA, Inc., a division of PON.BIKE, returns to Interbike this month under the leadership of recently appointed General Manager Dan Delehanty. The company is exhibiting at OutDoor Demo, sponsoring the first-ever e-MTB Challenge at CrossVegas, and displaying its lineup of 2018 bikes at the Mandalay Bay Convention Center.
"We're coming back to the show for a few key reasons," said Delehanty. "We're launching our new e-mountain bikes, the Focus Bold² and the Jam², and giving people the chance to experience their fantastic handling. We're adding some fun to CrossVegas, with the first-ever Focus e-Bike challenge. We're also taking the opportunity to connect our growing sales staff with current and prospective dealers."
Predominately known for its cyclocross and road bikes, Focus was founded in Germany in 1993 by cyclocross world champion Mike Kluge. The company designed its first e-bikes in 2010, and has been selling them in the U.S. since 2015.
Kluge himself will attend the show – his first-ever Interbike appearance – to promote the company's cyclocross, road, and MTB pedal bikes, as well as its e-MTBs and the design concept, Eurobike Gold Award winning Project Y e-road bike.
The Focus Bold² and Jam² e-MTBs feature Shimano's STEPS E8000 electric drive and a proprietary Focus designed battery system called Tailored Energy Concept (T.E.C.), an adjustable dual-battery system that allows riders to carry as much energy as needed for the terrain and duration of a given ride.
Focus is the first manufacturer given the nod by Shimano to develop a proprietary battery system. With T.E.C., riders can use the frame-integrated battery only, or attach the optional T.E.C. Pack to the top of the downtube, doubling watt hour performance to 756 Wh.
"Our e-bike design philosophy is that they must look and perform just like regular bikes, with the only difference being that they have motorized pedal assist," explains Kluge. "Our T.E.C. system results in a slimmer and lighter e-bike, and with short chain stays and a low Q-factor (175mm), the pedal position is the same as non-electric bikes resulting in a ride that is agile and uncompromising."
Focus USA's complete e-bike line up will be announced at Interbike this month.
For more information about Focus and its products, go to www.focus-bikes.com. For North American dealer sales inquiries, email Focus USA at info@focus-bikes.com, or call 760-707-5070.
# # #
About Focus Bicycles USA
Focus Bicycles USA, Inc. is the North American subsidiary of Derby Cycle Holding GmbH, selling both brands owned by Derby Cycle – Focus and Kalkhoff. Derby Cycle is Germany's largest bicycle producer according to revenue and is a part of Pon.Bike which is the bicycle division of PON Holdings – one of the Netherlands' biggest family businesses with nearly 13,000 employees operating in 32 countries. For more information, go to www.focus-bikes.com.
MEDIA CONTACTS:
Chip Smith, SOAR Communications, o: 801.656.0472 x1, c: 801.597.7515, csmith@soarcomm.com
Julie Kelly, SOAR Communications, o: 801.656.0472 x2, c: 760.672.2527, jkelly@soarcomm.com