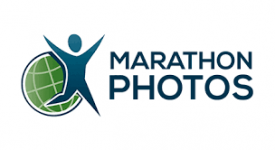 DETROIT (Jan. 2, 2019) – Running USA is pleased to announce that Marathon-Photos will serve as the industry trade organization's Official Digital Media Partner.
Marathon-Photos.com is the international provider of endurance sports photography and the leader in the digital media space. The company handles race day photography for noted events such as the BMW Dallas Marathon, the DC Wonder Woman Series, the OC Marathon, the San Francisco Marathon, the Gasparilla Distance Classic, the Cowtown Marathon, Little Rock Marathon, Fargo Marathon and Shamrock Sportsfest Marathon, just to name a few.
"We're honored to be named Running USA's Official Digital Media Partner and look forward to working with the organization and its membership for many years," said Jay Sutherland, Marathon-Photos Managing Partner USA. "We appreciate the expansive view that Running USA is taking of the global running industry, as it closely parallels our own work and perspective. We love capturing the experience and accomplishments of athletes both here in the U.S. and around the world. With our unmatched technology, we're putting photos and personalized HD video clips in front of race participants within hours, not within days of their finish."
Marathon-Photos celebrates 20 years online in 2019 and was the first in the world to offer photos via the web, searchable by name or race number. Marathon-Photos was the first photo company to offer personal race videos online, first to offer videos live to subscribers and first to offer photos live to mobile phones.
"We look forward to partnering with Marathon-Photos to not only feature great images of global running events on our content channels, but to educate our membership about the rapidly changing world of digital media," said Rich Harshbarger, CEO of Running USA. "This is an area of the running business that is constantly changing and it's so important for all of us to be up to date on the latest trends."
About Marathon-Photos
World-leaders in the endurance photography field, Marathon-Photos.com focuses on innovation and customer satisfaction.  It is their mission to capture each runner's achievement in a lasting memory of their race. Marathon-Photos.com – "You'll never look better!"
About Running USA
Running USA is a tax-exempt, not-for-profit organization devoted to improving the status and experience of distance running and racing in the United States through collective marketing and promotions, information and communications within the industry and to the national media, services to events and industry members, and the development of American world class stars. It seeks the advancement of the sport and the provision of value to each of its members' events and businesses. For more information, visit RunningUSA.org