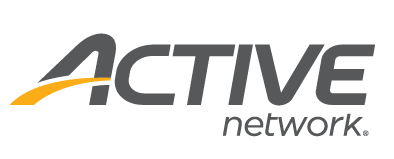 We live in a "now" world.  We need access to information faster, anywhere, anytime, and that access needs to work every time.  We've lost patience with waiting and we've traded the phrase "wait a minute" for "just a second."  It's a mobile world and our mobile phone is our connection to it.
Over the past year at ACTIVE.com, we've found that access to the site via mobile device, tablet or smartphone, now exceeds laptop and desktop traffic by nearly 20 percent.  People are searching for activities while they're on the go, and they are making purchase decisions.  Across the internet, the rise in mobile traffic rivals traditional online traffic, and website owners are forced to consider new technologies to make their websites more responsive to smaller screens.
Digital analytics firm ComScore has done significant research on the impact of mobile devices on internet traffic and time spent on various screens.  According to their US Digital Future in Focus 2014 report, between 2010 and 2013, the amount of time spent on a digital platform increased by 83%.  The bulk of the growth was represented by nearly a 300% increase in mobile usage. The time spent on a desktop increased only 7% over the same period.
As this trend continues to grow, the fact that we are no longer a single platform society is evident.  Websites that do not incorporate modern web technologies will degrade the user experience for potential participants and this could have a negative impact on conversion.  As more and more people prefer surfing the web on their mobile device, race directors who fail to invest in much-needed upgrades to their online presence could hurt their brand image.
Mobile commerce, m-commerce, is now the name of the game, and now our phone/media player/internet device/gaming console now has a new use, a point-of-sale device.  To respond to our "need it now" personalities, iPhones now come with Apple Pay, the ability to make transactions without using your actual credit card.  Some Android devices use Near Field Communication (NFC) technology so you only have to hold your phone near the register to complete a transaction.  According to a 2014 ComScore report, m-commerce dramatically outpaced e-commerce in 2Q2014 by nearly 40%, and it appears that this gap will continue to grow.
So what does this mean for race directors?
It's time to consider revamping your event website.  If you haven't made more than incremental changes to your online presence in more than 3 years, you could be missing out on technology that could make your site more responsive and mobile-friendly.  Make sure you're watching your web statistics to keep an eye on the mobile traffic coming to your site.  Is it increasing?  Are users using tablets or smartphones?  Race directors who adopt strategies to make registration more frictionless will continue to see strong conversion rates as their participant base becomes more mobile.
At ACTIVE we couldn't ignore the mobile growth data, so we developed an express registration feature on our ACTIVE Works Endurance platform that caters to mobile participants. Mobile Express Checkout captures the impulsivity of our "now" society by detecting when participants are using a mobile device.  These mobile users can sign-up for events with basic information and pay for registration while they are on the go.  Later, they can go back and complete their registration when they have more time.
If you'd like to learn more about Mobile Express Checkout, here's a blog post we did on the feature last year.  If you'd like more information on ways to modernize your website, feel free to send me a message.
Don't miss more endurance news, tips and best practices. Subscribe to the blog now.