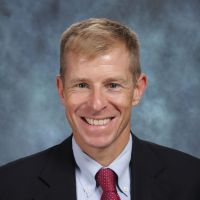 Milestone certification signals success of RRCA's first ever in-person Race Director class
ARLINGTON, Virginia – In December 2018, Rob Wolfe of Washington, DC became the 300th person to successfully complete the Road Runners Club of America's Race Director Certification course. 
"My interest in organizing and directing running events has been growing for years," Wolfe said. "My experiences in orchestrating high school Track & Field meets and DC Road Runners Club Cross Country races, as well as my involvement with the Credit Union Cherry Blossom Ten Mile Run, have fomented a passion in me for improving the delivery of such events."
Wolfe's certification is significant, as he completed the education requirements at the first ever in-person version of the RRCA's Race Director Certification Course, held in November in conjunction with Road Race Management's annual Race Directors' Meeting. Course presenters included Phil Stewart and Becky Lambros – Director and Deputy Director of the Credit Union Cherry Blossom 10 Mile; Dave McGillivray – Director of the BAA Boston Marathon; Sean Ryan – Director of the Fall 50 and Co-Director of the Across the Bay 10K; and Jean Knaack – RRCA Executive Director. They, along with a class of 12 participants from places ranging from Montana to the Bahamas, shared their expertise on topics of importance for race directors.
Plans are in the works to hold the second in-person RRCA Race Director Certification Course as part of the 2019 RRM Race Directors' Meeting, with more details and registration information to be released in the spring. However, those interested in the course can sign up at any time for the online version. 
With planning for spring running events, including April's Credit Union Cherry Blossom 10 Mile Race about to get underway, Wolfe is excited to apply the knowledge he gained in the course in the coming year.
"As my role at the CUCB has been increasing, I have been more and more interested in supplementing my real-world race knowledge with learning in the classroom", Wolfe said. "Obtaining the RRCA Race Director Certification through the in-person experience gave me the opportunity to learn from some of the most preeminent race directors in the country."
As part of the Race Director Certification program, the RRCA has been able to offer its Certified Race Director insurance program, designed to cover running clubs and event management companies that include an RRCA Certified Race Director. Those who have obtained certification receive slightly reduced liability insurance rates for events they own and can also request coverage if they are hired to manage events for a third party.
To learn more about the RRCA Race Director Certification program, visit www.rrca.org/programs/race-director-certification/ or contact Andy Smith, RRCA Program Manager, by email at programs@rrca.org.
About the RRCA: The Road Runners Club of America (RRCA) is the oldest and largest national association of running organizations and runners dedicated to growing the sport since 1958. The RRCA champions the development of community-based running clubs and events that serve runners of all ages and abilities in pursuit of health and competition. The RRCA's vision is to see an organized running club established in every community in the U.S. To learn more, including membership benefits, visit: www.RRCA.org