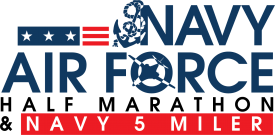 Boston MA, August 16, 2018 – Kukimbe, the first comprehensive mobile application that puts endurance races at a runner's fingertips, today announced that Navy-Air Force Half Marathon will use Kukimbe Insights to grow the race. Launched recently, Kukimbe Insights provides expert analysis through a post-race survey to help event organizers understand participants' experience, from initial marketing through the post-race party. 
"We are excited to work with Navy-Air Force to help them grow their race and evolve their runner's experience," said Kukimbe CEO Kelly Gerard. "Navy-Air Force Half Marathon understands the competitive market for endurance races and strives to provide participants with a top-notch event that will leave participants raving to their friends and ultimately bringing those friends along to the event next year." 
About Kukimbe Insights
Kukimbe Insights helps Race Directors grow their events, enhance sponsorships, evolve the race experience and build a stronger relationship with the community.
About Kukimbe
Kukimbe is a technology company that connects the running community.  The app features an ever-growing race directory with geo-location to connect runners with races of all types.  Kukimbe includes social media functionality in which runners can connect with their "running crew," post pictures, share races and get up to date news in the endurance world. Users can shop for running gear and accessories with Kukimbe's partners in the Shop. Race Directors can utilize Kukimbe's suite of product which includes a Race App, Targeted Mobile Ads and Kukimbe Insights / Race Analytics. 
About Navy-Air Force Half Marathon
The Navy-Air Force Half Marathon is an annual race hosted by Morale, Welfare & Recreation (MWR). This prestigious race began in 2004 as the Navy 5-Miler and has grown to over 10,000 runners! The year 2018 will mark the 7th year for the Half Marathon and the 15th year for the 5-Miler. Our mission is to foster and support high productivity for our Navy-Air Force audience through mental and physical fitness, personal growth, a sense of community, positive values and Family well-being. The event will take place on Sunday, September 16, 2018 in Washington, D.C. No federal endorsemen