Mark Allen Coaching Announces 2019 Coaching Scholarship Program Applications
April 16, 2019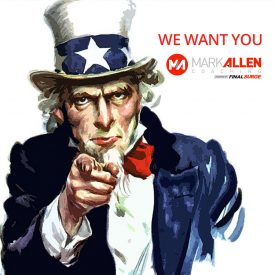 Santa Cruz, CA – Tuesday April 16, 2019. Mark Allen today announced that Mark Allen Coaching will offer 10 full season coaching scholarships providing the full range of coaching services to the 10 successful applicants the company feels can put our coaching to the greatest use and can least afford any type of coaching.
"At Mark Allen Coaching we are well aware that pursuing your passion for the sport of triathlon can be a costly endeavor. Certainly, there are ways to reduce that burden with the choices an athlete makes about what equipment to purchase and which races to enter. But even for the thriftiest of athletes the financial reality can make it nearly impossible to continue on with the sport. That's where we want to step in and help out. My goal is to give something back to the sport that has given me so much in a meaningful way." Said company founder Mark Allen.
About Mark Allen
Mark Allen is the 6x IRONMAN Triathlon World Champion, and the first winner of the ITU Olympic Distance World Championship. Over the course of his racing career he maintained a 90% average in top-three finishes and won an unprecedented twenty-one straight multi-sport events over all distances and disciplines. He was named Triathlete of the Year six times by Triathlete Magazine, and Outside magazine dubbed him "The World's Fittest Man." Allen was inducted into the Ironman Triathlon Hall of Fame, the USAT Hall of Fame and the ITU Hall of Fame. Recently he was voted "The Greatest American Triathlete Of All Time" in a poll conducted by the IRONMAN organization, as well as "The Greatest Endurance Athlete Of All Time" in a poll conducted by ESPN.
How To Apply
Applications are available to anyone who has completed at least one triathlon and is 18 or older unless an application waiver is signed by a parent or legal guardian. All applications must be received by April 28st. Recipients of the scholarships will be notified on May 8th.
To apply go to: https://forms.gle/gXStZaYx8iJH67Tu8
###
 For more information contact:
Scott Zagarino at (541) 399-6801 or [email protected]