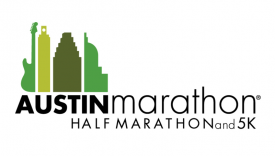 AUSTIN, Texas, January 8, 2018 – High Five Events, one of the largest privately owned event production companies in the United States, introduces Dole Packaged Foods LLC as a sponsor for the 3M Half Marathon and the Austin Marathon. DOLE® will provide a variety of their Dole Fruit Bowls in Coconut Water for finishers of both events. The 3M Half Marathon will take place on Jan. 21st and the Austin Marathon® will take place on Feb. 18th.
"We are thrilled to be a sponsor of these prestigious events and know the participants will enjoy our healthy products when they cross the finish line", said Stan Stuka, Senior Marketing Director, Dole Packaged Foods. "At DOLE we are committed to providing nutritious, convenient products that fit in to today's healthy lifestyles."
The Austin Marathon will celebrate its 27th year running in the capital of Texas on February 18, 2018. Austin's flagship running event annually attracts runners from all 50 states and 20+ countries around the world. Having start and finish locations just a few blocks apart, being within walking distance of many downtown hotels and restaurants, and finishing in front of the picturesque Texas State Capitol makes the Austin Marathon the perfect running weekend destination. Participants can register for the marathon, half marathon, or 5K.
"Having Dole and their reputation as a world leader in the healthy eating space return as sponsor is a huge addition for the 3M Half Marathon and the Austin Marathon," said Jack Murray, co-owner of High Five Events. "Their support of runners around the world will be on full display when more than 25,000 participants take to the streets of Austin."
The 3M Half Marathon boasts one of the fastest 13.1-mile courses in the country and will celebrate its 24th year running in 2018. Runners will enjoy a point-to-point course with mostly downhill running that showcases some of Austin's finest locations. Starting in north Austin and finishing near the Texas State Capitol, runners will appreciate a 306' net elevation drop. Participants can register on the website.
About High Five Events: Beginning with the launch of a single triathlon in 2003, High Five Events has grown to become one of the largest privately owned event production companies in the United States. In addition to the events it owns and produces, the Austin, Texas-based company offers consulting and event production services to dozens of additional events each year. High Five Events is community-centric and has more than 100 years' combined experience organizing large events across different venue types in a variety of locations. Follow High Five Events on Twitter (@highfiveevents), Instagram (@highfiveevents), and Facebook (facebook.com/HighFiveEventsWorldWide/) for news and updates.
About Dole Packaged Foods, LLC: Dole Packaged Foods, LLC, is a world leader in growing, sourcing, distributing and marketing fruit and healthy snacks. Dole sells a full-line of packaged shelf stable fruit, frozen fruit, dried fruit, and juices. The company focuses on four pillars of sustainability in all its operations: water management, carbon footprint, soil conservation and waste reduction. For more information please visit dolesunshine.com or doleintlcsr.com.
®, ™, & ©2018 Dole Packaged Foods, LLC.