Vimazi introduces medical advisory board to help broaden and deepen the scientific understanding of pace-tuned running shoes
September 28, 2023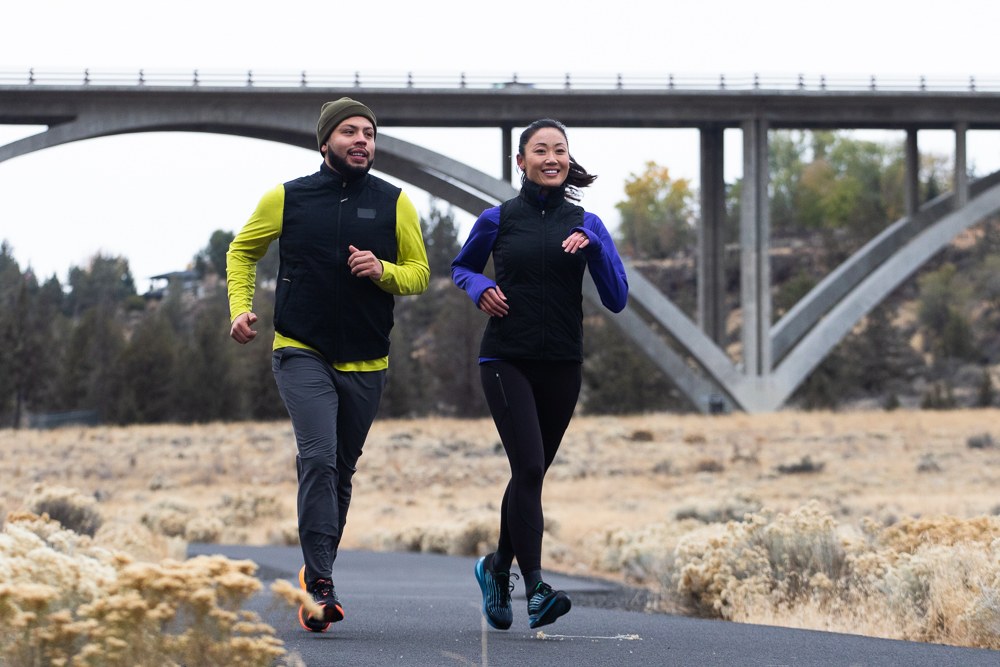 Portland, Ore., (September 28, 2023)/ENDURANCE SPORTSWIRE/ – Vimazi, maker of the first-ever pace-tuned running shoes, today announces the creation of its Medical Advisory Board. This board is comprised of sports medicine experts, podiatric surgeons and biomechanists with a shared goal of reducing running injuries. The Vimazi Medical Advisory Board will help the brand and runners everywhere broaden and deepen the scientific understanding of impact strain and stability stress on the body while running, specifically with respect to running footwear and the innovation of pace-tuned shoes.
With intensive work at clinics, hospitals and universities around the world, as well as academic writing in books and medical journals, the board understands the critical importance footwear plays in staying healthy and injury-free. The board will evaluate potential injury-prevention solutions, including making design recommendations to future Vimazi models.
The board members include:
Simon Bartold, Bartold Clinical – A founding partner of the highly acclaimed educational website Bartold Clinical. Author of numerous books in the fields of sports injury, biomechanics, and athletic footwear, and with over 40 years of experience in the fields of sports medicine, podiatry, biomechanics, and athletic footwear, Simon is a globally recognized expert.
Trevor Prior, Podiatric Surgeon – A practicing podiatrist for more than 40 years and is a senior clinical lecturer at Queen Mary University. He has worked extensively with elite athletes in a wide range of disciplines, including football, cricket, athletics, hockey, and badminton.
Kris Hartner, Owner of Naperville Running – Founded Naperville Running in 2000 after concluding that runners deserved a running shoe store with a higher degree of run expertise in its DNA.
Karen Langone, DPM, Sports Medicine Podiatrist – Dr. Karen Langone DPM has been in practice for more than 30 years. She's a past President of the American Academy of Podiatric Sports Medicine, past Lead Clinical Director for NY State Fit Feet in Special Olympics International, and has served on numerous marathon medical teams, including the NYC and Boston Marathons. Karen was the previous Director of Runners Lab, a multidisciplinary clinic for evaluating athletes.
Robert Conenello, DPM – Dr. Robert Conenello, founder of Orangetown Podiatry and with more than 30 years of clinical experience in biomechanics and sports medicine, emphasizes injury prevention and rehabilitation in his practice. His mission is to empower the athlete within by treating everyone as an athlete with individual goals. He is Clinical Director of the Special Olympics New Jersey Healthy Athletes division, and past Global Clinical Advisor for Special Olympics International.
"The Vimazi Advisory Board was conceived as an opportunity to explore the world of sports medicine, biomechanics and running footwear with some of the finest minds in these fields," says Bartold. "Hand-picked to reflect excellence and experience from around the globe, the Vimazi Advisory Board will help steer the future of Vimazi and pace-tuned running."
The board will be coming together at the upcoming NYC Running Shoe Symposium presented by Vimazi on November, 1 2023. More details and schedule to be announced.
Vimazi pace-tuned running shoes are available now online and at specialty run stores across the US, plus in Australia, Israel, New Zealand, Scandinavia, and Switzerland. More information can be found on Vimazi's website vimazi.com. Follow along on Instagram, Facebook, Twitter and LinkedIn.
About Vimazi
Founded by footwear industry veterans and life-long marathoners, Vimazi pace-tuned running shoes are engineered to reduce shock and increase energy efficiency because they react to the forces you create at your pace. Their patented FastPod technology is backed by physics. For additional information, please visit vimazi.com or email faster@vimazi.com.
###