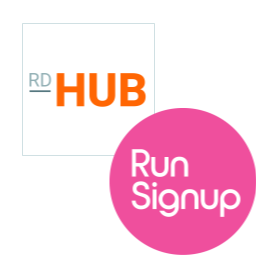 RunSignup will leverage its industry expertise to support the largest online community of race management professionals
Race Directors HQ, the online resource and community network for race directors, is delighted to welcome RunSignup, the leading technology provider for races in the US, as an official community partner for the Race Directors Hub, Facebook's largest online community of race directors and race management professionals.
Launched in October 2017, the Race Directors Hub has quickly grown into a thriving forum where endurance industry professionals can share resources, build relationships and learn from each other's experiences. In keeping with their philosophy of open technology, RunSignup will be bringing to the Hub interactive content and years of industry expertise to encourage organic conversations to continue to flourish within the group. 
RunSignup Founder and CEO, Bob Bickel, said, "As an individual, I have participated in the Race Directors Hub for some time, and have been impressed with the discourse amongst professionals. We're looking forward to providing more resources and watching the group grow and prosper." 
Race Directors HQ editor, Panos Gonos, commented, "Whereas Race Directors Hub has always been and will remain an open forum for the entire industry, we are particularly excited to have RunSignup, who have consistently enjoyed very high approval among our race director members, join the Hub as community partner. We can't wait to get started learning from each other."
RunSignup and Race Directors HQ will soon be announcing dates for the RunSignup Social Learning Series, an educational webinar series for race directors to be broadcast in the Hub, kicking off on Tuesday 26 February with a live presentation of the latest industry statistics on race participation, growth and retention from RunSignup's flagship RaceTrends annual report.
For more information on Race Directors Hub and to join the discussion, visit: https://www.facebook.com/groups/racedirectorshq/ 
About Race Directors HQ
Race Directors HQ was launched in 2017 with a mission of providing race directors with the resources they need to succeed in an increasingly competitive landscape. RaceDirectorsHQ.com offers marketing tools, online courses, how-to guides and expert advice on planning, organizing and promoting races, as well as the industry's largest searchable directory of race services companies, with over 1,000 listings across 11 categories, from timers and online registration providers to medals, clothing and signage suppliers.
About RunSignup
RunSignup is the leading all-in-one platform for endurance and fundraising events. More than 17,000 races, supporting over 7,000 nonprofits, use RunSignup's free and integrated solution to save time, grow their events, and raise more. Built on a powerful CRM, RunSignup delivers the art of technology to power the entire race cycle, with promotional tools, registration, a full fundraising platform, and a suite of RaceDay products – including the runner-tracking app RaceJoy and race timing software, RaceDay Scoring. For more information, visit www.runsignup.com