Race Director of the Month: Sherri McMillan
March 18, 2019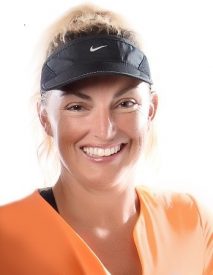 Sherri McMillan, the president of Why Racing Events  in Vancouver, Washington, has been organizing races for over a decade, and the business is close to her heart.
When a friend of hers was diagnosed with breast cancer, McMillan was determined to make a difference, and decided to organize the first-ever Girlfriends Run for a Cure, which raised money for breast cancer nonprofits.
"Any event you host that provides a fabulous experience for your athletes where they set a goal and train and get to the finish line, I think that's just awesome," she says. "But when you can partner together with local nonprofits and raise a lot of money, it makes it very meaningful."
Thirteen years later, the Girlfriends Run for a Cure  is still going strong, but it's now just one of many events that McMillan runs each year.
A Boutique-Style Racing Experience
McMillan characterizes her events as boutique-style races that prioritize customer service. Unlike races that bring 30,000 people to the starting line, most of her events stay in the two to three thousand participant range.
"We provide a high-end service where athletes can experience all the fun activities and post-event swag, versus waiting in line for two hours," she says.
But smaller races have their own challenges. Unlike large organizations with massive marketing resources at their disposal, it can be hard for a boutique-style event to get the word out, which is why McMillan and her team turn to ACTIVE.
"The biggest reason we use ACTIVE is because of their marketing outreach," she explains. "ACTIVE has a very large outreach through their email database, the articles they send out and their social media. They really help us get our name out there in the community."
Learning to Stand Out
Though it can be intimidating to compete with larger events, McMillan encourages race directors to focus not on how they can be better, but how they can be different.
"It's like Walmart versus your boutique shop," she says. "Walmart is going to give you a totally different experience, and they're both good in different ways. But you just have to ask, 'How can we differentiate ourselves from what else is offered in the community?'"
Providing premium services that larger organizations can't is one of the most effective ways to stand out, according to McMillan. Whether it's an indulgent post-race meal or a high-quality medal design, there's always a way to compete.
Above all else, she emphasizes value. Athletes should be certain they are getting their money's worth.
"If the athlete is paying 50 bucks for a 5K, you better give them 100 bucks worth of value."