Navy SEAL Foundation to receive $10,000 donation from the IRONMAN Foundation
September 14, 2018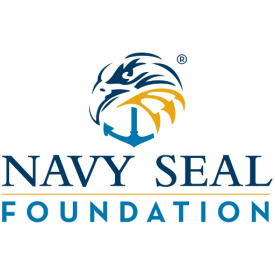 Check presentation to take place Saturday, September 15 at 11:00 a.m. at Portwood Pier Plaza; Funding part of more than $25,000 in charitable giveback at 2018 IRONMAN 70.3 SUPERFROG
TAMPA, Fla. (Sept. 13, 2018) – The IRONMAN Foundation® will provide a $10,000 donation to the Navy SEAL Foundation in conjunction with the IRONMAN® 70.3® SUPERFROG triathlon taking place on Sunday, September 16 in Imperial Beach, California. Since the inception of the program, this donation will bring the total amount awarded to the Navy SEAL Foundation by the IRONMAN Foundation to $184,000. The check presentation will take place on Saturday, September 15 at 11:00 a.m. at the Portwood Pier Plaza. In addition, the IRONMAN Foundation will distribute an additional $15,000 in charitable giveback to non-profit initiatives and groups in the Imperial Beach region.
The original and longest running half-distance triathlon race, the SUPERFROG™ Triathlon was founded in 1979. The challenging course was designed by a group of Navy SEALs stationed at the U.S. Navy SEALs center in Coronado both to prepare them for the IRONMAN World Championship in Kailua-Kona, Hawai'i and to enhance their training.
"SEALs, SWCCs, and our Naval Special Warfare (NSW) enablers are continuously working to keep our nation safe," said Sara Berry, Director of Marketing and Communication at the Navy SEAL Foundation. "They and their families make sacrifices every day so that we can live in peace and security. Events like the IRONMAN 70.3 SUPERFROG triathlon bring our communities together in support of these warriors and families, and the Navy SEAL Foundation is honored to be a part of this historic event. On behalf of the Foundation and those we serve, thank you to the IRONMAN Foundation, the triathlon participants, and the Imperial Beach and Coronado communities for supporting our mission of service to the NSW community with this generous donation."
The Navy SEAL Foundation provides immediate and ongoing support and assistance to the NSW community, their families, and the families of the fallen, wounded and transitioning NSW veterans. U.S. Navy SEALs have been in sustained combat for over 17 years, performing hazardous work in unforgiving environments at an unrelenting pace. SEALs can spend up to 270 days each year away from their families. The Navy SEAL Foundation stands behind these warriors and their families by delivering comprehensive, world-class programs that specifically address the community's unique needs.
"The IRONMAN Foundation is truly honored to partner with the Navy SEAL Foundation," said Michael Lynn Sills, Community Relations Manager for the IRONMAN Foundation. "It is extremely important for us to support those who put their lives on the line day in and day out, as well as their families that remain at home."
The IRONMAN Foundation Community Fund provides community and volunteerism grant opportunities to non-profit organizations where IRONMAN events are held. In 2018, The IRONMAN Foundation will distribute more than $1.7 million in grant funding to support the needs of IRONMAN race communities across North America.
For more information on IRONMAN 70.3 SUPERFROG and the IRONMAN Foundation, please visit www.ironman.com/superfrog70.3 and www.ironmanfoundation.org.
For more information on the IRONMAN brand and global events, please visit www.ironman.com. For media related inquiries, please contact [email protected].
###
About the Navy SEAL Foundation
The Navy SEAL Foundation provides immediate and ongoing support and assistance to the Naval Special Warfare (NSW) community and its families, the families of the fallen, wounded NSW warriors, transitioning NSW veterans as well as SEAL and SWCC veterans. The Foundation stands behind these warriors and their families by providing a comprehensive set of programs specifically designed to improve health and welfare, build and enhance resiliency, empower and educate families and provide critical support during times of illness, injury or loss. Like the community it serves, the Foundation is a solid, high-performing organization committed to excellence. 94 cents of every dollar donated goes directly to current or future programs. This year the Navy SEAL Foundation received its 7th consecutive 4-star rating and its third 'perfect 100' score from Charity Navigator, a top charity watchdog, for sound fiscal management and commitment to accountability and transparency (top 1% of all rated charities). To learn more, visit www.navySEALfoundation.org or contact us at 757.363.7490
The Navy SEAL Foundation is a 501c3 national nonprofit charitable organization.  TAX-ID 31-1728910. It is a non-federal entity, and it is not a part of the Department of Defense or any of its components. It has no governmental status.
About the IRONMAN Foundation
The IRONMAN Foundation® creates positive, tangible change in IRONMAN race communities by engaging athletes and volunteers to participate in programs that demonstrate service through sport and commitment to community. Since 2003, over $50,000,000 has been provided through IRONMAN charitable giveback programs including the IRONMAN Foundation to more than 6,300 local, regional, national and global nonprofit initiatives. Through these partnerships, IRONMAN athletes are powerfully linked to the community and together we leave the IRONMAN legacy behind in our race communities long after event day. For more information on IRONMAN Foundation programs, including Team IMF, Community Fund, Your Journey Your Cause, and Women For Tri, visit www.ironmanfoundation.org.
About IRONMAN
As part of Wanda Sports Holdings, the IRONMAN Group operates a global portfolio of events that includes the IRONMAN® Triathlon Series, the IRONMAN® 70.3® Triathlon Series, 5150™ Triathlon Series, the Rock 'n' Roll Marathon Series®, Iron Girl®, IRONKIDS®, International Triathlon Union World Triathlon Series races, road cycling events including the UCI Velothon® Series, mountain bike races including the Absa Cape Epic®, premier marathons including the Standard Chartered Singapore Marathon, trail running like Ultra-Trail Australia™, and other multisport races. IRONMAN's events, together with all other Wanda Sports Holdings events, provide more than a million participants annually the benefits of endurance sports through the company's vast offerings. The iconic IRONMAN® Series of events is the largest participation sports platform in the world. Since the inception of the IRONMAN® brand in 1978, athletes have proven that ANYTHING IS POSSIBLE® by crossing finish lines at the world's most challenging endurance races. Beginning as a single race, IRONMAN has grown to become a global sensation with more than 230 events across 53 countries. For more information, visit www.ironman.com.
About Wanda Sports Holdings
Wanda Sports Holdings is the world's leading sports business entity, founded to capture the opportunities in the global sports industry and to contribute to the prosperous international sports landscape – in three key areas: 1) Spectator Sports (media & marketing business), 2) Participation Sports (active lifestyle business), 3) Services (digital, production and service business). Wanda Sports Holding incorporates the international sports marketing company Infront Sports & Media, the iconic endurance brand IRONMAN, and Wanda Sports China. The headquarters are in Guangzhou, China.