IRONMAN Foundation to Distribute 100 Bikes to Local Youth and Provide $100,000 in Grant Funding in Texas
April 24, 2019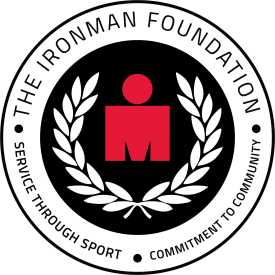 TAMPA, Fla./THE WOODLANDS, Texas (April 24, 2019) – The IRONMAN Foundation® announced today that it will distribute more than $100,000 in charitable giveback to non-profit initiatives and groups in the greater Harris County and Montgomery County regions. This donation will be in conjunction with the 2019 Memorial Hermann IRONMAN® North American Championship Texas triathlon taking place on Saturday, April 27. This year's grant funding brings the total giveback to more than $1,000,000 in the region since the first event in The Woodlands in 2011.  
"It's a true privilege to support such incredible local organizations and their initiatives," said Michael Lynn Sills, Community Relations Manager for the IRONMAN Foundation. "Together we are creating a tangible and lasting impact throughout the community."
The IRONMAN Foundation Community Fund provides community and volunteerism grant opportunities to non-profit organizations where IRONMAN and IRONMAN® 70.3® events are held. In 2019 the IRONMAN Foundation will distribute more than $1.8 million in grant funding to support the needs of IRONMAN race communities. Community grants will be awarded to six organizations within The Woodlands and the surrounding areas. The grantees include:
Angel Reach: The grant will provide counseling sessions, services, and transitional living to transform lives and fill the gap for youth who age out of foster care.

 

Boy Scouts of America Troop 491: The grant will support scout programs such as camping and outdoor skills, training for scouts and adult leadership, and building leaders with character, integrity, and respect for nature.
Interfaith of The Woodlands: The grant will support their Food Pantry Program and Crisis Assistance Services, providing groceries, basic needs, and financial assistance to local families and seniors, giving them the confidence and security to focus their efforts on restoration and healing.
Meals on Wheels Montgomery County: The grant will foster the independence and dignity of homebound seniors in Montgomery County by providing them with nutritious meals, transportation, and caring connections.

 

Stronger to Serve: Grant funding will provide youth with valuable leadership training and support through their journey towards a fitness goal, as well as resources to research and plan a family volunteering event aligned with their given passion.

 

Team CATAPULT: Grant funding will support individuals in the Houston area with physical disabilities via coaching, training, education, and full access to the endurance sports community and competitions.
In addition to the grant funding, the IRONMAN Foundation, in partnership with FLO Cycling, will host a "Bike for a Kid" pop-up service project in the IRONMAN Village from Wednesday, April 24 through Friday, April 26. Athletes who participate in the 2019 Memorial Hermann IRONMAN North American Championship Texas, along with their families and friends, are invited to visit the IRONMAN Foundation booth to assemble a bike for local kids in need. A total of 100 bikes will be built and distributed to children within the region.
For more information on IRONMAN and the IRONMAN Foundation, please visit www.ironman.com and www.ironmanfoundation.org. For media related inquiries, please contact [email protected]. 
###
About the IRONMAN Foundation  
The IRONMAN Foundation® creates positive, tangible change in race communities by engaging athletes and volunteers to participate in programs that demonstrate service through sport and commitment to community. Since 2003, over $50,000,000 has been provided through IRONMAN charitable giveback programs including the IRONMAN Foundation to more than 8,300 local, regional, national and global nonprofit initiatives. Through these partnerships, IRONMAN and Rock 'n' Roll Marathon Series athletes are powerfully linked to the community and together we leave the IRONMAN legacy behind in our race communities long after event day. For more information on IRONMAN Foundation programs, including Team IMF, Community Fund, Rock This Town™, Your Journey Your Cause, and Women For Tri, visit www.ironmanfoundation.org.  
About IRONMAN  
As part of Wanda Sports Holdings, the IRONMAN Group operates a global portfolio of events that includes the IRONMAN® Triathlon Series, the IRONMAN® 70.3® Triathlon Series, 5150™ Triathlon Series, the Rock 'n' Roll Marathon Series®, Iron Girl®, IRONKIDS®, International Triathlon Union World Triathlon Series races, road cycling events including the UCI Velothon® Series, mountain bike races including the Absa Cape Epic®, premier marathons including the Standard Chartered Singapore Marathon, trail running like Ultra-Trail Australia™, and other multisport races. IRONMAN's events, together with all other Wanda Sports Holdings events, provide more than a million participants annually the benefits of endurance sports through the company's vast offerings. The iconic IRONMAN® Series of events is the largest participation sports platform in the world. Since the inception of the IRONMAN® brand in 1978, athletes have proven that ANYTHING IS POSSIBLE® by crossing finish lines at the world's most challenging endurance races. Beginning as a single race, IRONMAN has grown to become a global sensation with more than 230 events across 53 countries. For more information, visit www.ironman.com.  
About Wanda Sports Holdings  
Wanda Sports Holdings is the world's leading sports business entity, founded to capture the opportunities in the global sports industry and to contribute to the prosperous international sports landscape – in three key areas: 1) Spectator Sports (media & marketing business), 2) Participation Sports (active lifestyle business), 3) Services (digital, production and service business). Wanda Sports Holding incorporates the international sports marketing company Infront Sports & Media, the iconic endurance brand IRONMAN, and Wanda Sports China. The headquarters are in Guangzhou, China.