BibRave Adds Industry Veterans Tony Yamanaka and Alex Curtis to Its Full-Time Ranks
April 7, 2021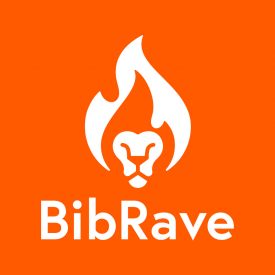 Former VP of Event Southwest and Brand Manager of Science in Sport join BibRave
Portland, OR – BibRave, the leading-edge endurance and fitness marketing agency, recently added two full-time staff members – Tony Yamanaka, 10+ year industry veteran and VP of Operations at Events Southwest, and Alex Curtis, former Brand Manager at Science in Sport.
Yamanaka joins Team BibRave as Brand Partnerships Director, bringing a wealth of marketing, runner insights, sponsorship sales and fulfillment, operations, and project management skills. After starting his career on the marketing agency side, Tony pivoted to pursue a career in endurance sports and combined his background with operational excellence to work with some of the best events in the industry.
Alex Curtis, who joins Team BibRave as Community Manager, brings experience in sports marketing along with over three years spent building the Science in Sport brand in North America from the ground up. Her background includes working with athletes of all levels, from elites to teams to ambassadors, and has stoked a passion for building connections and true communities.
"We are thrilled to have Tony and Alex join Team BibRave at this exciting moment," said Jessica Murphy, Co-Founder of BibRave. "Our industry has never needed innovation more than right now, and Tony's creative drive and organizational excellence, coupled with Alex's passion and experience with athletes and ambassadors of all levels, are the perfect addition to Team BibRave. We are obsessed with moving our industry forward in new ways."
Yamanaka and Curtis join seven others on the team. Their hires are part of BibRave's growth as a marketing services agency, which recently included expanding their White Label Ambassador Management programs, adding new Marketing Strategy Retainer partnerships, and expanding Digital and Social Content services.
About BibRave
BibRave works with races and brands to help them engage with runners and ultimately drive more sales and registrations. Through their large network of running bloggers (BibRave Pros), their popular Twitter event (#BibChat), and The BibRave Podcast (Apple, Android, or Spotify) BibRave helps endurance brands and races go beyond simple advertising and truly connect with more runners.
The company's consumer-facing product is a race review site where runners can learn about a race before signing up, and leave feedback after the event.