BibRave Expands Ambassador and Influencer Management Services
February 10, 2021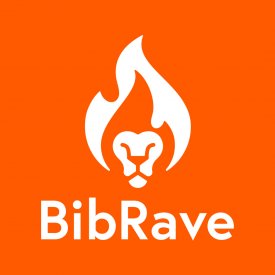 The company now manages ambassador communities for footwear, headphone, sunglasses, nutrition, and race clients
Portland, OR – BibRave, the running industry leader in grassroots digital marketing, has significantly expanded its marketing services, leveraging years of best practices to build and manage ambassador communities for clients across the endurance industry.
After building their own turn-key network, the BibRave Ambassadors, for over seven years, BibRave now works with major brands and races to launch, grow, and optimize their ambassador programs.
While each program is vastly different than the next, one common thread has been the value each ambassador program delivers for their respective brand, regardless of the economic environment. In normal times, these communities are critical messaging extensions and brand drivers, informing the public about new products and upcoming events. In years like 2020, having an established network of loyal and eager brand fans to help communicate key moments and drive digital conversation was simply invaluable.
A few examples of BibRave's ambassador communities are:
"While many brands and races have ambassador programs of some kind, each program is definitely NOT created equally," said Tim Murphy, Co-Founder of BibRave. "Some companies simply distribute free product and discount codes and call it an influencer/ambassador program, whereas others take a more community-building approach. BibRave has always been a community-driven brand, building interconnected and invested groups of brand and race loyalists to extend the reach and affinity for our clients. Community is where the real value in ambassador programs lies, and there's just no shortcut to building authentic relationships and brand connections."
About BibRave
BibRave works with races and brands to help them engage with runners and ultimately drive more sales and registrations. Through their large network of running bloggers (BibRave Pros), their popular Twitter event (#BibChat), and The BibRave Podcast (Apple, Android, or Spotify) BibRave helps endurance brands and races go beyond simple advertising and truly connect with more runners.
The company's consumer-facing product is a race review site where runners can learn about a race before signing up, and leave feedback after the event.