A Look Back at the Endurance Connect Conference
March 27, 2019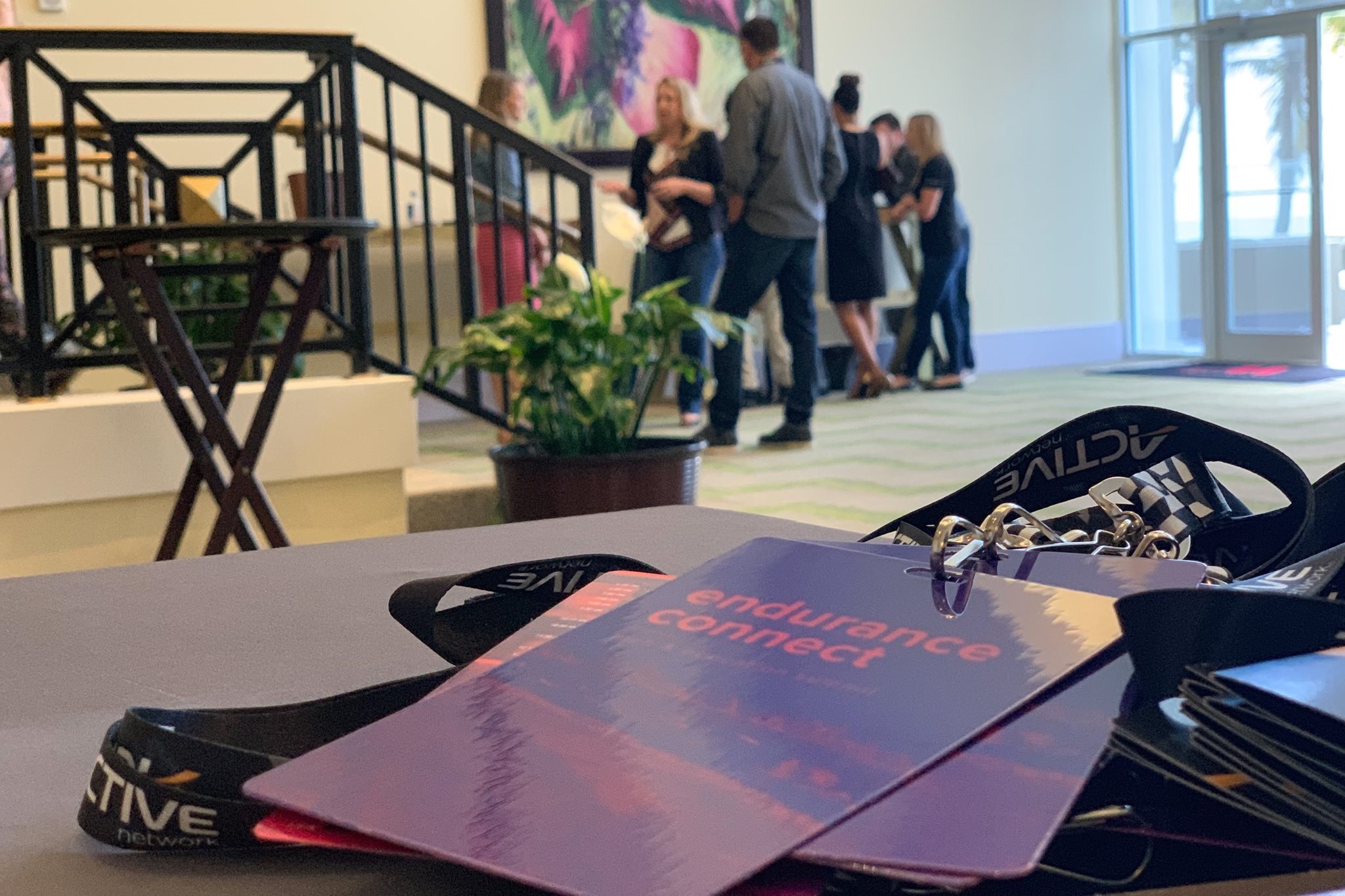 ACTIVE Network, many of our partners and members of the Endurance industry took a trip down to Puerto Rico in February, for the first-ever Endurance Connect conference at the beautiful San Juan Marriott Resort & Stellaris Casino.
We coordinated this event to bring together endurance event organizers and timers to learn, interact and network about how to efficiently run their organizations, deal with common race day challenges and best utilize event management and timing solutions. Many conferences are exclusively for either organizers or timers, but rarely together. We felt it was important to connect both groups.
With multiple sessions run by leaders from incredible organizations such as Tough Mudder, Wicked Wine Run, Cool Events, Dave McGillivray Sports Enterprises (DMSE), attendees heard about a variety of topics from the experts. From innovative ways to manage and communicate with participants, to maximizing the return on data that ACTIVE customers have access to using our race management software, Endurance Connect was an incredible two days!
DAY 1 –
The first day kicked off with a look at how to use data from ACTIVE's event management software to understand and grow your event, and how our timing hardware can help events run smoothly. Timing and Software labs and showcases were held throughout the event, allowing participants to get hands-on experience and learn best practices with ACTIVE's Product and Support leaders.
After a short break, we heard from Matt West of DMSE, Krys Davis of Wicked Wine Run, Kyle McLaughlin of Tough Mudder and other event organizers about addressing common race day challenges and how to reduce stress on race day.
Later in the day, Ken Racine and Sloan Ware participated in a panel that dove into the importance of developing great organizer and timer relationships, and the best ways to do so.
This day full of incredible insights and information was topped off with a happy hour where attendees and speakers had the chance to chat and recap what all they learned throughout the day.
DAY 2 –
The second day had big shoes to fill after a jam-packed first day, and it did just that.
The action started with Krys Davis, Bill Spata and others talking about the importance of effective digital marketing to get events discovered by potential participants, and was followed up by the ACTIVE team  speaking to the full-service digital marketing services and expertise available exclusively to ACTIVE customers. Attendees also had the opportunity to learn why and how to leverage the data, CRM and marketing tools already available in their event management software.
To wrap up the two days of learning, connecting and networking, a panel of ACTIVE leaders held an open forum to answer any questions and offer a look into how ACTIVE partners with event organizers and timers to create unforgettable experiences.
All in all, the Endurance Connect conference was a true success in bringing together people from across the industry and building stronger relationships. The ACTIVE team enjoyed hearing from a wide variety of industry members and looks forward to continuing to make the world a more active place throughout the year.