Spartan Races Announces Multi-Year Partnership with IntelAgree
March 28, 2023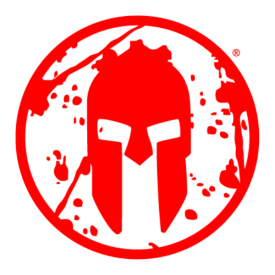 Spartan Overcomes Contract Management Obstacles with IntelAgree.
Boston, MA (March 28, 2023) /ENDURANCE SPORTSWIRE/ – Spartan is excited to announce it has partnered with cutting-edge contract lifecycle management software provider, IntelAgree. Spartan executives from corporate headquarters to executives and business managers around the world will now experience the power of utilizing machine learning to analyze key terms and clauses, both on internal and third-party paper.
"IntelAgree has delivered us an enterprise-wide contracts management solution that has streamlined every aspect of our Legal department's document workflow," said Zachary Daniel, Spartan's Deputy General Counsel. "With our previous CLM provider, Spartan was limited in its use of the platform to a particular subset of contracts due to the inefficiencies and lack of capability of the program for some of our business units. The goal of finding a replacement solution — and what IntelAgree has delivered for us so far — is the ability to implement our entire contracting process company wide into a single place. Everything is consolidated for us now, and our business teams are raving over the efficiencies and simplicity of using the IntelAgree platform."
IntelAgree provides a quick and efficient onboarding process with a one-stop shop platform. Spartan's legal team estimates spending approximately 33% less time reviewing requests while having a faster time to signature. The platform provides a searchable, centralized repository, unlimited eSignatures, self-service contract creation, and integrations with everyday software-as-a-service tools to create a comprehensive solution.
"Success on the race course starts behind the scenes, so we're thrilled to partner with Spartan and provide a CLM solution that keeps the company's legal operations running smoothly,"  Janet St. John, IntelAgree Director of Implementation Services, said. "With our platform's robust contract management features, Spartan has more time to focus on what matters: providing an exceptional experience for athletes."
About IntelAgree
IntelAgree is an AI-powered contract lifecycle management (CLM) platform that helps legal teams do impactful work. The platform uses machine learning to identify, extract, and analyze text in agreements, making contract analytics more accessible. IntelAgree also uses intelligent automation to optimize every part of the contracting process, so teams can create, negotiate, sign, manage, and analyze contracts faster.
About Spartan
Spartan is a global experiential sport and wellness brand with a 10 million+ strong community. We create transformational experiences, products, and content to help people, companies, and teams tear down boundaries and expand what they believe possible. Spartan combines large-scale global events with a dynamic digital content and community platform. With 250 events across more than 40 countries on six continents, Spartan is the world's leading extreme wellness and endurance brand. Visit spartan.com for more information and registration.