Gnarly Nutrition Partners with Method Outdoor Collective National Sales Agency
January 6, 2023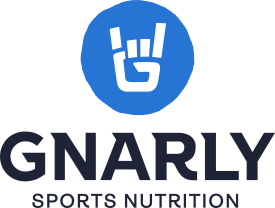 Method will manage nationwide sales representation and brand strategy for Gnarly Nutrition.
Salt Lake City, UT (January 6, 2023) /ENDURANCE SPORTSWIRE/ – Gnarly Nutrition, makers of clean, effective, and great-tasting sports nutrition supplements, is excited to announce a new sales partnership with specialty sales agency Method Outdoor Collective.
Method Outdoor Collective was founded by Sasha Dietschi-Cooper, former Vice President of Sales at Burton and Prana, who brings deep experience developing successful omnichannel sales and go-to-market strategies in outdoor, sporting goods, and active lifestyle categories.
"The team at Method lives by the mantra 'work hard, play hard,' and Gnarly's high-quality nutritional supplements help us live up to that promise," Dietschi-Cooper said. "The benefits of maintaining a regular supplement regime are undeniable for all outdoor athletes, whether you're an elite runner crushing an ultra race or squeezing in a lunch session with co-workers. We are excited to bring Gnarly's full range of products to the specialty outdoor and endurance markets."
Method Outdoor Collective will lead Gnarly's national sales strategy and retail activation, targeting both online and brick-and-mortar establishments. Method's unique approach combines traditional boots-on-the-ground sales representation with national brand strategy and management.
Gnarly's CEO Eli Kerr commented, "Adding Method to our team is a sure-fire win for both Gnarly and our retail partners. Sasha and his team understand our customer, and bring years of outdoor retail experience, relationship development, and comprehensive go-to-market solutions. From sales strategy to senior leadership and all the details in between, Method's authentic and passionate approach aligns well with our brand and we're excited to embrace this firsthand through our partnership."
For anyone interested in speaking with a sales representative, please contact Sasha Dietschi-Cooper at sasha@methodoutdoor.co
About Gnarly Nutrition
Born in Utah's Wasatch Mountains, Gnarly Nutrition is committed to educating and inspiring athletes at all levels. Gnarly provides honest, effective and great tasting sports nutrition that is NSF Certified and NSF Certified for Sport. Gnarly's full line features science-backed products free of hormones, GMOs, proprietary blends, antibiotics, or anything artificial.
For more, visit Gnarly's website or follow along on Instagram.
About Method Outdoor Collective
Method is a full-service go-to-market agency located in Burlington, Vermont and led by Outdoor and Action Sports industry veteran Sasha Dietschi-Cooper. Our areas of expertise + services include Strategy, Business Development and national Sales Representation in the Outdoor, Winter Sports, Action Sports and Lifestyle verticals. Method combines decades of successful leadership in sales and marketing for globally recognized brands with an efficient and scalable "fractional" model to provide a springboard for the brands of tomorrow. From thought leadership to boots-on-the-ground, Method provides everything needed to introduce, establish and accelerate brand growth in North American specialty markets. We believe that business can and should be a force for good, for all.
Media Contact:
Abby Schwamm
Purple Orange Communications
abby.schwamm@purpleorangepr.com
908.246.4985