XLAB Champion Daniela Ryf Crushes Kona Course for Second Big Island World Title!
October 12, 2016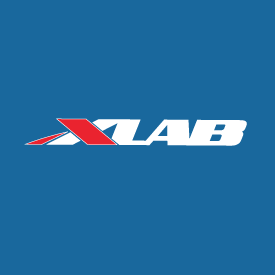 Congratulations XLAB Champion Daniela Ryf, now 2X Kona World Champion! Ryf fought off a star-studded field by nearly 24 minutes to take the win in 8:46:46, cementing a new course record along the way.
She also took home the fastest bike split of the day, clocking a 4:52:26 on the Queen K. Ryf entered T2 with a comfortable 8 minutes over the nearest competitor and easily held the lead for her second win.
Ryf's XLAB choices for conquering the Queen K were the Aero TT frame bottle and Torpedo Versa Bottle upfront. The new SuperSealed(TM) Torpedo Versa Bottle is  redesigned with an innovative breather valve to keep liquids right where they are needed – instead of leaking all over the bike frame or the course. For extra advantage on the Lava Field, she selected the Torpedo Vestito cooling cover to keep her aerobar hydration cool in the hot conditions. For carrying her repair, Daniela opts for the Aero Pouch 300 mounted on a Delta 425. The Aero Pouch's CFD-proven design wraps around her bottle cage and ensures repair essentials remain sleek and fast.
Daniela Ryf's 2016 Title marks the 30th World Championship for XLAB's powerhouse sponsored slate.
—–
ABOUT XLAB:
A twenty-three year obsession with speed has launched XLAB into the lead as the premier manufacturer of aerodynamic hydration, nutrition and repair storage solutions. Our engineers passionately design, analyze and test systems for extremely light yet, extraordinarily reliable products that, propel athletic pursuit and have captured 30 World Championship titles. Unmatched in design, technology and style, we fuel our athletes with the innovations that stay ahead of the pack. Explore the leading innovations in aerodynamic accessories at xlab-usa.com