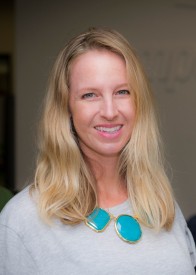 Veteran journalist and accomplished triathlete to lead world's #1 triathlon magazine
San Diego, CA – Triathlete, the world's leading triathlon media property, today announced that Erin Beresini has been named editor-in-chief, effective immediately.
Beresini will oversee all Triathlete content in both print and digital, reporting to John Bradley, SVP of Media at Competitor Group, Inc. (CGI). Former editor-in-chief Julia Polloreno will remain a contributor to the brand, serving as editor-at-large.
"We're thrilled to have Erin taking over Triathlete," Bradley said. "She's a passionate advocate not only of triathlon but of active lifestyles in general, and has years of high-level media experience promoting these sports and lifestyles. She's also incredibly enthusiastic about everything she does, and we can't wait to turn her loose on the Triathlete brand."
Beresini has an impressive and accomplished career in the multisport world, most recently working as Outside magazine's online staff writer, focusing on endurance sports. She previously worked as a senior editor of Competitor magazine.
In 2014, Beresini authored the book Off Course: Inside the Mad, Muddy World of Obstacle Course Racing. She is a world champion triathlete, ultrarunner, and four-time Ironman finisher. Her byline has appeared in Triathlete, Outside, The New York Times, and Men's Health, among other national outlets, where she developed an impressive network of contacts throughout the endurance sports industry.
"I have always loved writing for Triathlete as a freelancer, so this is truly a dream opportunity to be leading the team," said Beresini. "With a new website on the horizon and some of America's best triathletes competing at the Olympics in Rio, it's an exciting time in the history of the brand."
Founded in 1983, Triathlete magazine is the world's largest media branded dedicated to the sport of triathlon. It also engages the triathlon community audience every day at triathlete.com.
About Triathlete
As the world's oldest, largest and most respected triathlon magazine, Triathlete was born with the sport and continues to evolve. Triathlete empowers athletes to achieve their goals with training guidance and inspiration, serving as a catalyst for continued growth of the sport by showcasing the dynamic, rewarding lifestyle unique to triathlon. With an unmatched reach, editorial integrity and leadership in the space, Triathlete delivers real results to its advertising partners. For more information, visit triathlete.com.
About Competitor Group
Headquartered in San Diego, Calif., Competitor Group, Inc. (CGI) is the active lifestyle industry's leading media and event entertainment company. CGI's portfolio of media brands span the full range of the endurance sports industry including VeloNews, Triathlete, Women's Running and Competitor with a combined monthly circulation of over 700,000. CGI owns and operates 38 events around the world, including the flagship Rock 'n' Roll Marathon Series, the TriRock Triathlon Series and Events DC Nation's Triathlon, collectively delivering more than 600,000 professional and amateur participants in 2016. The race services division of CGI, Race IT is the second largest provider of online registration solutions to endurance event organizers around the world. Further information about CGI and its digital, publishing and event entertainment properties can be found at CompetitorGroup.com.