The Running Event 2022 Opens with Largest Exhibit Hall in Show History
November 30, 2022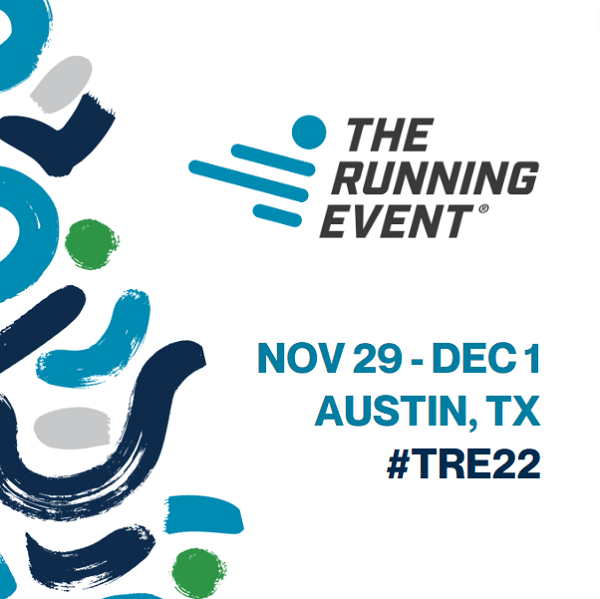 With approximately 280 exhibiting brands spanning the run and outdoor industry, North America's premier specialty retail event is open for business and education
AUSTIN, TEXAS (November 30, 2022) /ENDURANCE SPORTSWIRE/ – The Running Event (TRE), North America's premier specialty retail conference and trade show, has kicked off at the Austin Convention Center. Taking place from November 29 to December 1, TRE today opened the exhibit hall doors to industry buyers and professionals from around the world.
This year's exhibit hall spans nearly 67,000 square feet and features approximately 280 exhibiting companies with representation from 35 countries. The trade show floor is home to the inaugural Switchback at TRE—a new space in the exhibit hall dedicated to outdoor specialty brands and retailers—as well as "Starting Line," which provides exposure to new and emerging companies. The #TRE22 exhibit hall will be open through Thursday, December 1 at 4:00 PM CST.
"From the largest exhibit hall in TRE history to one of the highest-attended conference programs we've ever held, we're thrilled with the first two days of The Running Event 2022," said Christina Henderson, Event Director, The Running Event. "This year's exhibitors and attendees represent every corner of specialty retail, offering incredible variety, value, and opportunity to each other while moving the industry forward."
The Running Event 2022 conference was held Tuesday, November 29 and featured 27 educational sessions and more than 60 speakers, as well as a keynote address by Olympian and Saysh Founder Allyson Felix. Presenting organizations included leading experts and top companies representing the specialty retail industry and beyond. Also on Tuesday, the Opening Night Reception welcomed hundreds of retailers, brands, and industry professionals to celebrate the start of the 16th edition of TRE.
Additional highlights included dynamic and educational sessions at the Training Camp Theater, 21 new products featured in the New Product Showcase, the Running Industry CommUnity Run (powered by Saucony), and a special presentation by The Conservation Alliance.
Upcoming #TRE22 happenings include the Indie 5K at Circuit of The Americas, the inaugural For Every Run Film Festival, and the 2022 Best Running Stores Reception.
Run and outdoor specialty professionals can learn more about The Running Event 2022 and register to attend by visiting the therunningevent.com.
About The Running Event
Launched in 2006, The Running Event (TRE) is North America's premier run specialty trade show. Each year, it attracts thousands of industry professionals seeking the latest in footwear, apparel, gear, and services. New for 2022, TRE expands with Switchback at The Running Event, a dedicated space within the exhibit hall showcasing top outdoor brands. With numerous opportunities for peer learning, interactive and forward-looking conference programming, and dynamic product demonstration and discovery, The Running Event is the can't-miss trade show for run and outdoor specialty. For more information, visit www.therunningevent.com.
About Diversified Communications
Diversified Communications is a leading international media company with a portfolio of face-to-face exhibitions and conferences, online communities, and digital and print publications. As producers of these market-leading products, Diversified Communications connects, educates, and strengthens business communities in over 15 industries including: renewable energy, healthcare, natural and organic, food and beverage, and technology. Established in 1949 and headquartered in Portland, Maine, USA, with divisions and offices around the world, Diversified Communications remains a privately held, third-generation, family-owned business. For more information, visit: https://www.divcom.com.
###
Media Contact:
Genae Salinas
Marketing Manager
Diversified Communications
Exhibitor Contact:
Christina Henderson
Event Director
Diversified Communications