Stefan Petschnig Promoted to Chief Business Development Officer with Thomas Veje Olsen Taking Over as Managing Director of Europe, Middle East, And Africa for The IRONMAN Group —
January 27, 2022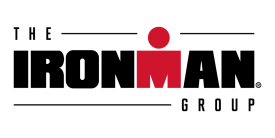 -- Matt Wikstrom Promoted to Chief Partnerships Officer --
TAMPA, Fla. (January 27, 2022) /ENDURANCE SPORTSWIRE/ – The IRONMAN Group is pleased to announce several leadership promotions within the company, including Stefan Petschnig to Chief Business Development Officer and Matt Wikstrom to Chief Partnerships Officer. In addition, Thomas Veje Olsen has been promoted to Senior Vice President and named as the new Managing Director of Europe, Middle East, and Africa (EMEA) for The IRONMAN Group, replacing Petschnig in that role.
Stefan Petschnig has been promoted to Chief Business Development Officer. As co-founder of Triangle Show and Sports Promotion in 1997, Stefan established IRONMAN® events in Austria, France, Monaco, and South Africa between 1998 and 2012 before joining Infront Sports and Media to develop the corporate running series B2Run in Europe and a series of then 10km running events in major cities across China. For his contributions, Stefan was named to the IRONMAN Hall of Fame in 2014. Stefan now embarks on a new journey charged with planning the corporate growth strategy for The IRONMAN Group while researching, vetting, and ultimately driving new business ventures to completion, whether in growth of current product areas or new verticals. All of this will be done with the goal of bringing further value to the company and ecosystem of athletes through M&A and de nova events and series. Additionally, Stefan will see that those new ventures are appropriately integrated into the company, while also overseeing emerging business units.
"Stefan has been a part of the IRONMAN `ohana for decades and has been instrumental in our growth in EMEA and China," said Andrew Messick, President & Chief Executive Officer for The IRONMAN Group. "We have a unique ability to continue to drive growth utilizing Stefan's experience and aptitude in this new Chief Business Development role."
Replacing Petschnig as the head of EMEA is Thomas Veje Olsen who has been promoted to SVP & Managing Director – Europe, Middle East & Africa Region. In his new role, Thomas will be responsible for leading all IRONMAN Group events throughout EMEA. Thomas has helped lead the EMEA business in navigating through the COVID environment as well as through its busiest fall season in history this past year. Thomas has been a key part of the growth of the region, which has expanded from 17 events in 2013 to 113 events scheduled for 2022. Thomas joined The IRONMAN Group in 2013 via the YWC Sports acquisition, which brought a series of Denmark-based events into The IRONMAN Group, including IRONMAN Copenhagen and IRONMAN 70.3 Elsinore. As part of the acquisition, Thomas joined the EMEA team first as a Race Director/Country Manager for Denmark, then as Regional Director for Scandinavia. His work cemented IRONMAN events in Denmark, Sweden, and Norway as premier events in the EMEA portfolio. In 2018 Thomas was once again promoted, to Vice President Head of Operations EMEA Region, focused on event delivery, execution, and overall excellence for the more than 90 events the region produced.
Matt Wikstrom has been promoted to Chief Partnerships Officer. Matt joined The IRONMAN Group in 2019 as VP of Global Partnerships and most recently served as Senior Vice President. During his two years with the company, Matt has successfully directed the sales team and the growth of The IRONMAN Group portfolio of partners across various series despite operating in a global pandemic, including leading and closing a number of negotiations directly. Since being promoted to Senior Vice President Global Partnerships in 2021, Matt has effectively restructured the partnerships management function under Louise Ravenscroft – (newly promoted Vice President, Global Partnerships) and provided direction to the account executives as well to the activations team. Matt has developed strong relationships throughout the organization and effectively communicated and implemented series-wide partnerships leveraging the events platforms, content programs, and digital initiatives. In his new role Matt will lead the Global Partnerships team globally.
Eight team members promoted to Vice President
In addition to these leadership updates, Declan Byrne, Ryan Garka, Nick Paskiewicz, Julia Polloreno, Louise Ravenscroft, Stefan Scheuermann, Jeff Taylor, and Rebecca Van Pooss were promoted to Vice President for their continued contributions and key roles within the company.
Declan Byrne has been promoted to Vice President of Operations – EMEA Region. Declan joined The IRONMAN Group in 2018 as part of the Titan (Ireland) acquisition and has led the UK/Ireland business since then, first as a Country Manager, then later as a Regional Director. He has also overseen the development of the company's activities in Israel which featured its' first ever IRONMAN 70.3 event in 2021 and will see its first IRONMAN event in 2022. Declan joined The IRONMAN Group with a significant level of experience from both the event industry, having owned and successfully operated his own events company in Ireland for 13 years, and previous to that, five years of experience in management consulting. Lately Declan has played a significant role in establishing the EMEA acquisition integration unit. In his new role, Declan will lead the development of the EMEA operations teams with a clear focus on growing the existing IRONMAN Group portfolio and the operational integration of the Haute Route, Trail Running, and Epic Series mountain biking brands.
Ryan Garka has been promoted to Vice President, Associate General Counsel. Ryan joined The IRONMAN Group in 2020 after positions at the International Speedway Corp./NASCAR and King & Spalding LLP. Since joining The IRONMAN Group, Ryan has been key working with areas such as Global Partnerships and IT. He has been the go-to attorney to tackle—diligently and expertly—many high-profile sponsorships and licenses globally. Ryan is a highly industrious and skilled lawyer, a capable manager and mentor to attorneys, a consistent thought leader in departmental efficiency and processes, and takes real action to effect improvements. He leads on contracts and legal matters related to Connected Fitness/Technology, new business ventures, and acquisitions, among others. In his new role, he will play a larger role in M&A deals globally and become more involved with Legal Operations.
Nick Paskiewicz has been promoted to Vice President, Associate General Counsel. Nick's 10+ year rise through the organization has been impressive and deserved. He joined the company as intern, while in law school. More than a decade later, he is an integral pillar of the organization's Legal function. A business-minded lawyer and practical problem solver, he leads Legal's contributions on key deals and matters around the world, such as host/venue partnerships, world championships, event licenses, television and media, race operations, competition rules/race policies, athlete matters, and commercial leases. Nick is an IRONMAN® and IRONMAN 70.3® triathlon finisher, has an M.B.A. in addition to his law degree, and is on the Board of the IRONMAN Foundation. In his new role, the Legal Compliance group will report to him, and he will handle more M&A.
Julia Polloreno has been promoted to Vice President, Content Production and Distribution. Julia joined The IRONMAN Group in early 2020 after previously working as a freelancer and prior to that, Editor and Chief of Triathlete magazine. Since joining The IRONMAN Group, Polloreno has led the original and live content production teams through the creation of new and innovative formats designed to tell the inspiring stories of brands athletes and grow the reach of the portfolio of events. Under her leadership, several award-nominated and winning programs have been created, including the IRONMAN VR Pro Challenge, Anything is Possible: The Series, and A Fighting Chance. Julia has also been involved in the negotiation of the recently announced content distribution agreement with Outside. She will continue to focus on securing similar agreements for the various series and events while leading the content production team.
Louise Ravenscroft has been promoted to Vice President, Global Partnerships. Louise joined The IRONMAN Group in 2018 as Director of Partnership Activation. Louise has led the company's efforts in developing sophisticated, creative, and impact-driven partnership management and activation strategies. Under her leadership the Global Partnership team has centralized their partnership management and activation efforts, and her team has been instrumental in not only the management, but also the successful renewals of key global partners. In her new role Louise will lead the Partnership Management and Partnership Activations teams globally.
Stefan Scheuermann has been promoted to Vice President, Business Intelligence, Strategy & Analytics, Global Partnerships. Stefan joined The IRONMAN Group in 2010 as an operational logistics coordinator, and has held roles in Creative Services, Global Branding, Marketing, and, for the past eight years, with Global Partnerships. Stefan has been instrumental in key revenue driving initiatives and infrastructural development for the company, including leading the build out and implementation of the company's global sales CRM & reporting system while helping to develop and support some of the brands largest partnerships in recent years. He is also currently a member of The IRONMAN Group's DE&I Committee and Data 2.0 Steering Committees. In his new role, Stefan and his Global Partnership-Business Intelligence team will expand their efforts globally, continuing to architect the GP business support strategy and systems, evolving the sales processes, and continued evolution of enterprise level projects that drive efficiency throughout the company.
Jeff Taylor has been promoted to Vice President, Head of Finance – North America Region. Jeff joined The IRONMAN Group in 2018 after time at Home Shopping Network (HSN) and Exel/DHL Supply Chain. During his first year with The IRONMAN Group, Jeff played a critical role in the Global Finance division with system implementation, as well as with the company IPO and sale processes. Jeff has most recently brought his talents to the North America Region as Head of Finance, building an excellent team that are outstanding business partners to the region. Jeff's leadership has instilled discipline and rigor leading the team to maximize the key performance metrics and improve existing business, while also carefully analyzing new opportunities and acquisitions. Jeff is a highly respected leader in the organization and will continue to push the North America Region to its very best.
Rebecca Van Pooss has been promoted to Vice President of Operations – Oceania Region. Rebecca re-joined The IRONMAN Group in 2015, after a stint with the London Olympics and Fairfax. She began her career with USM Events in 2005, which was acquired by The IRONMAN Group in 2011. Since rejoining The IRONMAN Group, Rebecca has worked to build a solid operational framework in Oceania and has been instrumental in integrating several significant acquisitions for the region. The Oceania region has set a high standard of event production, delivering the top overall athlete satisfaction scores. Rebecca's role with The IRONMAN Group has continuously grown over time due to her hard work and strong contributions. Rebecca is based in Noosa, Australia and will retain responsibility for operations in the Oceania region.
For more information on The IRONMAN Group and global event series, visit www.ironman.com/about-ironman-group. Media related inquiries may be directed to press@ironman.com.
Those seeking career opportunities at The IRONMAN Group can visit here.
###
About The IRONMAN Group
The IRONMAN Group operates a global portfolio of events that includes the IRONMAN® Triathlon Series, the IRONMAN® 70.3® Triathlon Series, the IRONMAN® Virtual Racing™ (VR™) Series, 5150™ Triathlon Series, the Rock 'n' Roll Marathon Series®, the Rock 'n' Roll Virtual Running™ Series, IRONKIDS®, ITU World Triathlon Series, premier running events including the Standard Chartered Singapore Marathon™ and The Sun-Herald City2Surf®, UTMB® World Series events including Tarawera Ultra and Ultra-Trail Australia™, mountain bike races including the Absa Cape Epic®, road cycling events, and other multisport races. The IRONMAN Group is the largest operator of mass participation sports in the world and provides more than a million participants annually the benefits of endurance sports through the company's vast offerings. Since the inception of the iconic IRONMAN® brand and its first event in 1978, athletes have proven that ANYTHING IS POSSIBLE® by crossing finish lines around the world. Beginning as a single race, The IRONMAN Group has grown to become a global sensation with hundreds of events across 55+ countries. The IRONMAN Group is owned by Advance, a private, family-owned business. For more information, visit www.ironman.com/about-ironman-group.
About Advance
Advance is a private, family-held business that owns and invests in companies across media, entertainment, technology, communications, education and other promising growth sectors. Our mission is to build the value of our companies over the long-term by fostering growth and innovation. Advance's portfolio includes Condé Nast, Advance Local, Stage Entertainment, The IRONMAN Group, American City Business Journals, Leaders Group, Turnitin, 1010data and Pop. Together these operating companies employ more than 17,000 people in 29 countries. Advance is also among the largest shareholders in Charter Communications, Discovery and Reddit. For more information visit www.advance.com.