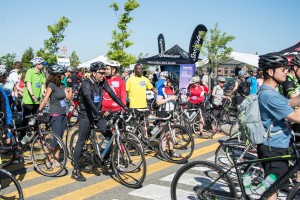 New Partnerships Help Strengthen Goal of Bringing Reliable Transportation Alternatives to the Masses
(March 30, New York, NY) Spinlister, a peer-to-peer global bike share, is proud to announce a number of new national and regional partnerships to bolster existing communities and help bring reliable bicycle transportation to the masses. These partnerships represent the support of a movement to promote bicycles and improve bicycle infrastructure on a multitude of levels.
"The bike share model has proven itself successful in helping support the existing community while also creating new riders," said Spinlister CMO, Andrew Batey. "Each organization we work with offers a unique perspective, and we think it's important to support these national and regional groups to improve infrastructure, support riders, and get more people using bicycles in their daily lives."
2015 Spinlister Partnerships:
San Francisco Bicycle Coalition
Marin County Bicycle Coalition
Bike East Bay
Bike New York
Bike Index
Transportation Alternatives
Bike Texas
Bike Austin
Bicycle Transportation Alliance
Portland Parks & Recreation Bureau
City Of Portland Bureau of Transportation
Foundation Cycling
For 2015, Spinlister will also continuing sponsoring Race2Rebuild. Race2Rebuild was created in the aftermath of Hurricane Sandy by a team of volunteer athletes to help bring families home, by funding and participating in disaster relief projects with organizations such as the national nonprofit, Rebuilding Together.
Race2Rebuild is powered by a 100% volunteer team of athletes, skilled professionals, sponsors, partners, and board of directors. By keeping operating costs at the very minimum, they maximize the funds raised for each family.
About Spinlister: Launched on April 1st 2012, Spinlister is a peer-to-peer global bike share that allows users to rent and list bicycles, skis, snowboards, SUPs, and surfboards from each other in over 60 countries worldwide. With their seamless web, iOS and android apps, built-in security features, and a database of user reviews, Spinlister has won the trust of communities of athletes all over the globe. Learn more at: www.spinlister.com.
For press inquiries, contact: benny@trueoverdrive.com