Santa Barbara Half presented by HOKA Draws Event Record Field
November 3, 2023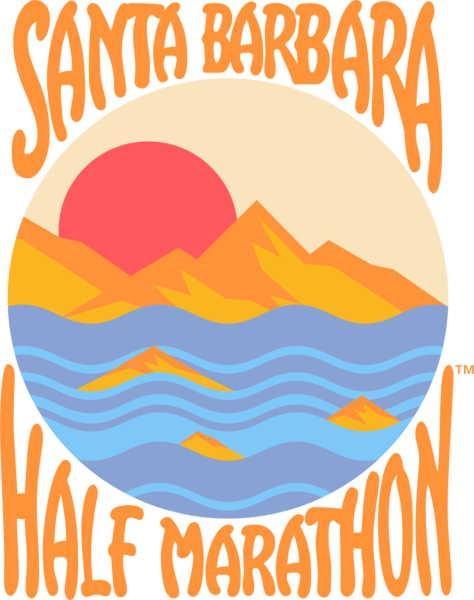 The third edition includes a new Palm Park Festival to kick off race weekend on Friday & Saturday, November 3-4; event beneficiary, Santa Barbara Running Association's youth programs
SANTA BARBARA, Calif. /ENDURANCE SPORTSWIRE/ – The Santa Barbara Half presented by HOKA and SB Independent 5K weekend, Friday, November 3 to Sunday, November 5, will present its third edition on the American Riviera with a record number of entrants, more than 5,200, including 3,500 in the Half Marathon, 1,500 in the 5K and 250 in the kids race.
NEW this year, the Palm Park Festival kicks off race weekend on Friday, November 3 and Saturday, November 4. Hosted at the Chase Palm Park Great Meadow, registered participants can pick up their race day packets, and the community is also welcome all weekend long for the free festivities, including live music and a kids zone.
"With record numbers, we are beyond thrilled by the runners, volunteers, artists, musicians, sponsors and community response to our third edition, and together, our event will celebrate health & fitness as well as supporting the Santa Barbara Running Association's youth programs and showcasing the best of Santa Barbara," said Race Director David Monico.
For the third running, inaugural artist-in-resident DJ Javier has created one-of-a-kind artwork for the event finisher's medal & t-shirt. In addition, he has also inspired the San Marcos High School art class led by Katie Garibay, whose students worked on unique artwork for the age group awards, and another student Lucia Wolf hand drew a fun art rendition of the event course map.
Returning elite runners in the Half Marathon include: Phil Reid of the HOKA Aggies who eyes a three-peat and his course record (1:06:54 in 2022), Addi Zerrenner, 2021 race champion & course record holder (1:17:38), Brandon Johnson (2022 runner-up), Ramiro "Curly" Guillen (2022 third place) and Sarah Terry who is going for her third podium finish (runner-up in 2021 & third in 2022).
FAST FACTS
Third edition
Santa Barbara's largest running event
Runners from 44 states & 12 countries
Youngest entrant, 10 months (Kids race)
Oldest entrant, 84-years-old (5K)
Volunteer crew of more than 300 strong
60-plus porta potties
40 blind runners and 35 guides from United in Stride & Blind Fitness
20-plus blind runners and their guides from local group Eyeshine
The Half Marathon is a Santa Barbara Running Association Grand Prix event.
The 5K is a SBRA Junior Grand Prix event.
For more event information, including registration, maps, road closures, live tracking & results, go to santabarbarahalf.com or follow the event on Instagram @santabarbarahalf.
About Run Local
Founded in 2012, Run Local's mission is to inspire movement in your community™. It has produced events in the San Francisco Bay Area and throughout California, including the Oakland Running Festival (March), the San Jose 408K & Half Marathon (late Spring) and the Santa Barbara Half presented by HOKA & SB Independent 5K (November). Each of its events celebrate the local running community, artists and the unique diversity of each region. For more information, visit runlocalevents.com and also join us on social @runlocalevents.
# # #