Renegade Race Series to Sponsor Military Turkey Trot in Afghanistan
November 18, 2013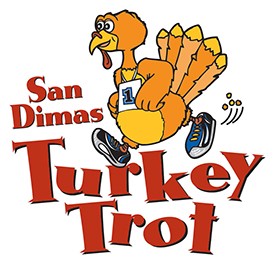 IRVINE, CA – Renegade Race Series is excited to announce it is sponsoring troops overseas to participate in their very own Turkey Trot event.  This event will take place on the same day as Renegade Race Series' own San Dimas Turkey Trot on November 23, 2013.  Finishers in both events will receive the same event t-shirt and custom finisher medal.
SSG Russell Bale, originally from Riverside, CA, is an avid runner who is currently in his third deployment to Afghanistan. SSG Bale has completed six half-marathons and one full marathon, which inspired him to coordinate and host an event to get other soldiers and civilians motivated to run. Bale hopes to participate in a Renegade Race Series event once he is redeployed and chose Renegade Race Series online because they "support runners and staying physically fit as a life style". In order to host this event, SSG Bale worked closely with his chain of command and base defense officers to secure the time and location of the event. Additionally, the military is ensuring that medical personnel and water points will be on hand to make sure that all participants are safe during this long run. Part of that process will involve Military Police blocking off the streets in order to map out the race route. This event will take place on Bagram Air Field in the Pawarn District of Afghanistan. Bale hopes to see US military including the Army, Navy, Air Force, and Marines, as well as local civilians, Polish military, Korean Military, Romanian Military, Afghani National Army, and the Jordanian Military.
Back in the United States, SSG Bale's family typically spends their Thanksgivings with an old fashioned Turkey cook out "celebrating and giving thanks to all the good we have in our lives and enjoying everyone's company" said Bale. "I have missed the last few Thanksgivings so it has become tradition for me to Skype or FaceTime with my wife, son and the rest of my family." In honoring that tradition, Renegade has invited his family to participate in the San Dimas Turkey Trot this year and is grateful that they can attend.
Renegade's Race Director Jonathan Pauley, a former Marine, is honored to support the troops in this event.  "SSG Bale has led the effort to provide an exciting and challenging event to boost the morale of the troops during the holidays and Renegade Racing is honored to be a part of it," Pauley said.  "In addition to the t-shirts and medals, Renegade also sent thank you letters from the non-profit WE ROCK (We Run Orange County's Kids), an organization that provides after-school intervention programs for Middle and High School students in the Orange County, California area. We hope the participants have a great time and know how much we are grateful for their service."
Details for US Event:
What:  San Dimas Turkey Trot
When: Saturday, November 23, 2013
Where: Bonelli Park, San Dimas
Cost: $23-$40
For more information on how to participate in Renegade Racing's San Dimas Turkey Trot on November 23, 2013, please go to our website at http://renegaderaceseries.com.