Record Setting Day at the Indy Half Marathon at Fort Ben
October 1, 2022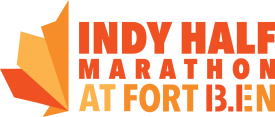 Sellout Crowd and New Course Record
LAWRENCE, IN /ENDURANCE SPORTSWIRE/ – The 27th running of the Indy Half Marathon at Fort Ben took place this morning in record setting fashion at historic Fort Benjamin Harrison in Lawrence, Indiana. Four race distances were contested; a Half Marathon, a newly added 10K, a 5K, and a Kids One Mile Run.
Caleb Kerr raced to the Men's Half Marathon Title in a new course record time of 1:05:09 and Taryn Thor took home the women's crown, finishing in 1:19:51. Gretchen Berg won the inaugural women's 10K and Brian Eurton came out on top for the men's 10K. In the 5K, Jonathon Williams and Lisa Miller both crossed the finish line on top on a gorgeous day.
Nationally regarded as one of the country's most scenic race courses, the Indy Half Marathon at Fort Ben welcomed more than 3,000 registrants from across the country. Including runners from 22 states, and travelling from as far as California, Texas, Florida, and Ontario, Canada, to compete on the winding course through beautiful Fort Harrison State Park. The course also featured a "Kill the Hill" Challenge, which gave participants the chance to show off their skills and endurance by racing up the steepest hill on the course.
"We are always thrilled to gather in the City of Lawrence and at Fort Benjamin Harrison for the Indy Half Marathon at Fort Ben, and this year was no different," said Jed Cornforth, Executive Director, Beyond Monumental. "We are grateful for all of the support from the City of Lawrence and the entire Lawrence Community, including the hundreds of volunteers and participants who help make this event one of the premier fall races in the country!"
For the 6th year, Beyond Monumental has partnered with the Lawrence Township School Foundation to support their Up & Running program alongside the Apex Benefits Monumental Kids Movement programming.  Since its inception, the partnership has given the opportunity for more than 2,500 MSD of Lawrence Township students to train for and participate in the Indy Half Marathon at Fort Ben 5K.
WINNER INFO
Division Winners:
Men's Half Marathon – Caleb Kerr – 1:05.09
Women's Half Marathon – Taryn Thor – 1:19.51
Men's 10K – Brian Eurton – 33:32
Women's 10K – Gretchen Berg 40:42
Men's 5K – Jonathon Williams 17:51
Women's 5K – Lisa Miller – 25:26
###
About Beyond Monumental
Beyond Monumental provides the Indianapolis community with a complement of activities built around their premiere event that promotes healthy living & fitness for all ages. Beyond Monumental gives back to the Indianapolis community by supporting youth programming that reinforces healthy lifestyles for young people, with an emphasis on working with urban students and Indianapolis Public Schools, donating nearly $1.4 million in 13 years. The CNO Financial Indianapolis Monumental Marathon is a top 15 marathon in the US and is nationally recognized by Runners' World as one of "Ten Great Marathons for First Timers". The 15th annual running is scheduled for November 5, 2022. www.beyondmonumental.org
Contact: Mark Higdon
Director of Marketing
Beyond Monumental
317-918-1815