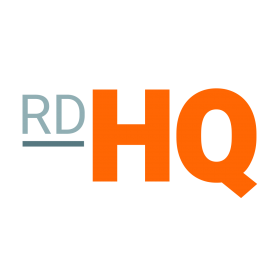 The program promises to create new ways for race directors to share expertise and learn from each other.
Race Directors HQ, the online resource and community network for race directors, has launched the industry's first peer-to-peer mentorship program for race directors. 
The program, which matches more experienced race director mentors with less experienced race director mentees, will help members of the Race Directors HQ community share know-how and benefit from each other's expertise in areas from event planning and race operations to race marketing, event timing and fundraising.
"As a group which is focused entirely on producing resources for race directors, I can tell you, nothing beats the advice you'll get from a more experienced race director," said Race Directors HQ Editor, Panos Gonos. "Which is why through the group and now the mentorship program we continue to look for ways where race directors can learn from the people who know best: each other."
The race director mentorship program is currently being trialed in the Race Directors Hub, race directors' online community on Facebook, and is open to all new and experienced race directors who want to take part.
Signing up for the program is free and requires a typical commitment of around 1 hour per week from each participating mentor/mentee for a period between 5-7 weeks. Mentors and mentees are free to select each other from the list of available members based on each other's needs and areas of expertise.
For more information on the race director mentorship program and to sign up, visit: https://www.facebook.com/groups/racedirectorshq/mentorship_application/ 
About Race Directors Hub
With more than 3,600 active members, Race Directors Hub is the largest online community of race directors and race management professionals. The group offers race directors a place where they can network, share ideas and learn from each other, as well as access exclusive educational content provided by Race Directors HQ and our community partners, RunSignup.
About Race Directors HQ
Race Directors HQ was launched in 2017 with a mission of providing race directors with the resources they need to succeed in an increasingly competitive landscape. RaceDirectorsHQ.com offers marketing tools, online courses, how-to guides and expert advice on planning, organizing and promoting races, as well as the industry's largest searchable directory of race services companies, with over 1,000 listings across 11 categories, from timers and online registration providers to medals, clothing and signage suppliers.