Rabbits and Flamingos Unite as goodr and rabbit Hop Into Collaboration
March 22, 2019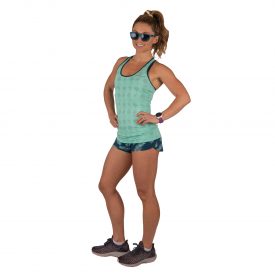 Building on a partnership that stretches back to the early days of both companies, goodr and rabbit announced today a collaboration that is sure to delight the enthusiastic fans for which both brands are so well known. An effortless combination of whimsy and function, the goodr x rabbit kit is available for both men and women and features a custom-woven jacquard fabric that highlights the beloved animal spirits Carl and Hops, who have generously lent their iconic profiles for use in this special project.
Resulting from months of close collaboration between two companies equally obsessed with perfection and fun, each goodr x rabbit kit includes one pair of sunglasses (carl's lucky rabbit's foot, to be precise), a singlet and a choice of shorts. Bringing a heaping dose of Cali vibes to an assortment of best-selling products, the result of this collaboration is truly too goodr to believe.
Like most good things in life, the goodr x rabbit kits are limited in supply and may require some driving. That's right, to cop a kit, runners just need to hop on down to the goodr cabana at 316 Culver Boulevard in Playa Del Ray between 11am and 7pm on Friday and between 9am and 6pm on Saturday for exclusive access to this limited-edition collection, not to mention awesome events and a super-rad build-your-own-glasses bar.
###
About rabbit: Crafted in California, rabbit is the best running apparel for men and women available anywhere. You can find rabbit at independent specialty running retailers throughout the nation or online at runinrabbit.com