Qatar Airways IRONMAN Barcelona Latest Event to Sell Out General Registration; Limited Entries Remain for other IRONMAN and IRONMAN 70.3 Races in Europe
May 19, 2023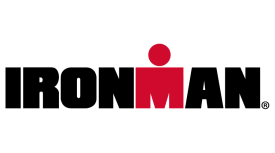 Qatar Airways IRONMAN Barcelona joins IRONMAN Karnten-Klagenfurt, Austria, IRONMAN European Championship Hamburg and Mainova IRONMAN European Championship Frankfurt which have also reached sell-out status
LONDON, UK. (May 18, 2023) /ENDURANCE SPORTSWIRE/ – IRONMAN announced today that general registration for Qatar Airways IRONMAN® Barcelona triathlon has now sold out, whilst several other IRONMAN and IRONMAN® 70.3® triathlons across Europe are also close to selling out.
Qatar Airways IRONMAN Barcelona follows IRONMAN Karnten-Klagenfurt, Austria, IRONMAN European Championship Hamburg, and Mainova IRONMAN European Championship Frankfurt, which also reached sell-out status in the last few weeks, as athletes gear up for a bumper European race season at some of the continent's most celebrated race destinations.
Everyone's ultimate bucket list race, IRONMAN Wales, follows trends from previous years with its cult following and is also close to selling out.
With the popular Qatar Airways IRONMAN Barcelona now sold out, athletes looking for an alternative late season coastal race in southern Europe and the opportunity to soak up some end of summer sun, should explore IRONMAN Italy Emilia-Romagna on Sept 16 or IRONMAN Portugal Cascais on October 21.
Or, athletes on the hunt for a qualifying slot to 2023 VinFast IRONMAN World Championship in Nice (men), or Kailua-Kona (women), should explore:
IRONMAN France Nice on June 25 2023
IRONMAN UK on July 2 2023
IRONMAN Switzerland Thun on July 9 2023
IRONMAN Vitoria-Gasteiz on July 16 2023
IRONMAN Kalmar on August 19 2023 – Kailua-Kona only (2023 for women, 2024 for men)
Qatar Airways IRONMAN Copenhagen on August 20 2023 – Kailua Kona only (2023 for women, 2024 for men)
IRONMAN Ireland Cork on August 20 2023 – Kailua Kona only (2023 for women, 2024 for men)
IRONMAN 70.3 Barcelona, which takes place on the same day as Qatar Airways IRONMAN Barcelona, sold out a few weeks ago, joining IRONMAN 70.3 Venice-Jesolo, IRONMAN 70.3 Marbella, IRONMAN 70.3 Swansea, and IRONMAN 70.3 Les-Sables d'Olonne-Vendée.
IRONMAN 70.3 Nice also has limited entries remaining, so athletes dreaming of racing in the glitzy Côte d'Azur and taking on one of the most famous bike climbs on the IRONMAN 70.3 triathlon circuit, should sign up now.
Athletes who are still hoping to be in with a chance of qualifying for the 2023 VinFast IRONMAN 70.3 World Championships in Lahti, Finland should explore:
IRONMAN 70.3 Staffordshire on June 11, 2023
IRONMAN 70.3 Switzerland on June 11, 2023
IRONMAN 70.3 Luxembourg-Région Moselle
IRONMAN 70.3 Elsinore on June 25, 2023
IRONMAN 70.3 Lahti on July 1, 2023
IRONMAN 70.3 Andorra on July 2, 2023
IRONMAN 70.3 Jönköping on July 9, 2023
Athletes looking to fill out their race calendar for 2023 can check out the full schedule of events with availability at www.ironman.com/races.
For more information on the IRONMAN brand and global event series, visit www.ironman.com. For media-related inquiries may be directed to emeapress@ironman.com
About The IRONMAN Group
The IRONMAN Group operates a global portfolio of events that includes the IRONMAN® Triathlon Series, the IRONMAN® 70.3® Triathlon Series, 5150™ Triathlon Series, the Rock 'n' Roll® Running Series, IRONKIDS®, World Triathlon Championship Series, premier running events including the Standard Chartered Singapore Marathon™ and City2Surf®, UTMB® World Series events including the Canyons Endurance Runs™ by UTMB®, Tarawera Ultra by UTMB® and Ultra-Trail Australia™ by UTMB®, Epic Series™ mountain bike races including the Absa Cape Epic®, road cycling events including Haute Route®, and other multisport races. The IRONMAN Group is the largest operator of mass participation sports in the world and provides more than a million participants annually the benefits of endurance sports through the company's vast offerings. Catering to the full athlete experience, the company portfolio also includes FulGaz® virtual cycling, the most realistic indoor riding experience connected fitness application aimed at preparing athletes for real-world events. Since the inception of the iconic IRONMAN® brand and its first event in 1978, athletes have proven that ANYTHING IS POSSIBLE® by crossing finish lines around the world. Beginning as a single race, The IRONMAN Group has grown to become a global sensation with hundreds of events across 55+ countries. The IRONMAN Group is owned by Advance, a private, family-owned business. For more information, visit www.ironman.com/about-ironman-group.
About Advance
Advance is a private, family-held business that owns and invests in companies across media, entertainment, technology, communications, education and other promising growth sectors. Our mission is to build the value of our companies over the long-term by fostering growth and innovation. Advance's portfolio includes Condé Nast, Advance Local, Stage Entertainment, The IRONMAN Group, American City Business Journals, Leaders Group, Turnitin, 1010data and Pop. Together these operating companies employ more than 17,000 people in 29 countries. Advance is also among the largest shareholders in Charter Communications, Warner Bros. Discovery and Reddit. For more information visit www.advance.com.