Professional Triathletes Organisation Applauds 'Landmark' Chelsea Sodaro Win In Kona
October 7, 2022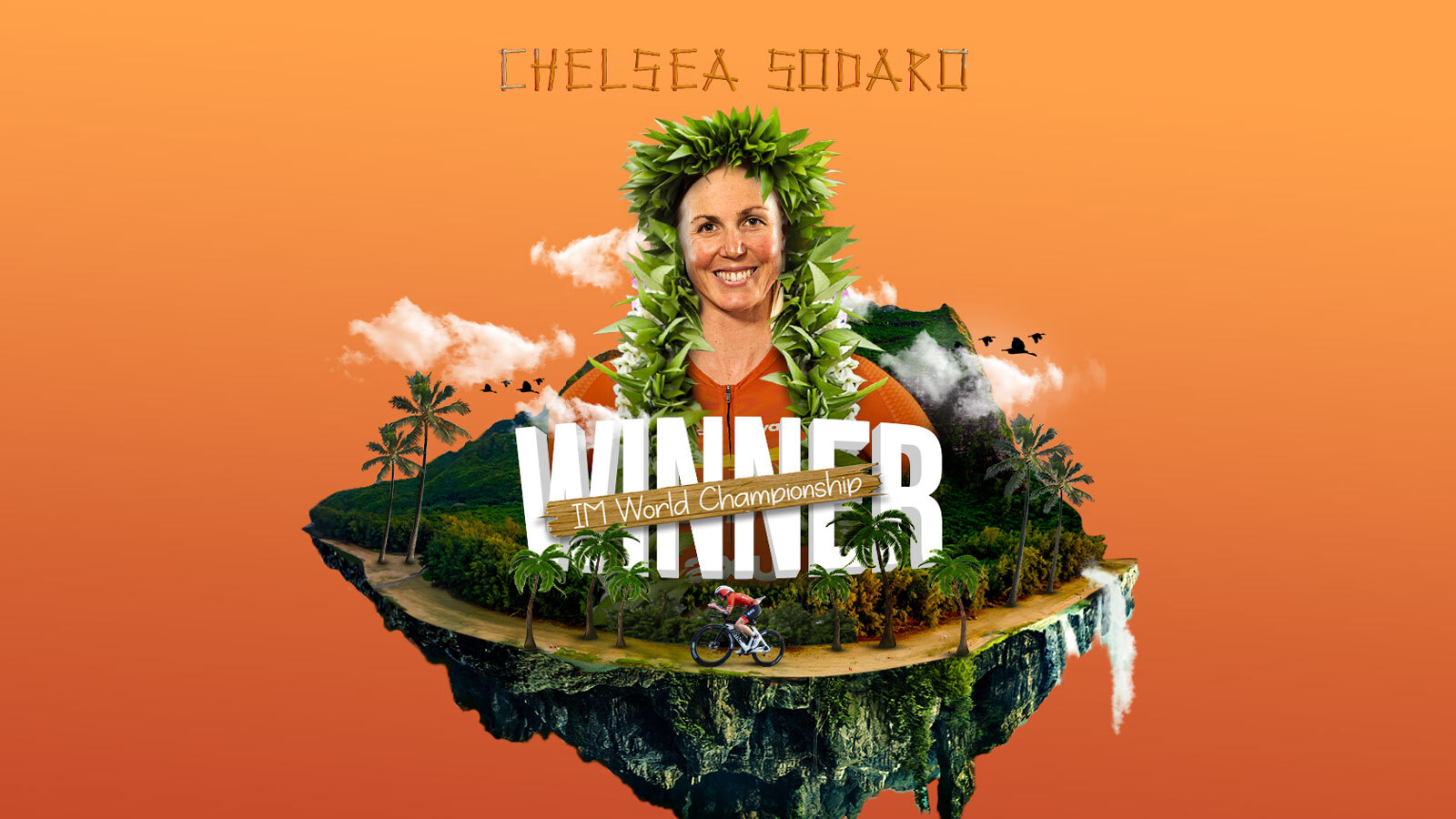 7 October 2022. London, UK /ENDURANCE SPORTSWIRE/ – The Professional Triathletes Organisation (PTO) shared its wholehearted congratulations with new IRONMAN World Champion Chelsea Sodaro this morning, following her fantastic win in Kona – the first woman or man to win their debut on the Big Island since Britain's Chrissie Wellington in 2007 and the first win by an American woman since Paula Newby-Fraser in 1996.
PTO CEO, Sam Renouf, led the PTO applause by hailing Sodaro's achievement:
"On behalf of the PTO, I wanted to offer our heartfelt congratulations to Chelsea on her landmark World Championship win in Kona. She may have been a dark horse going into the race, but the manner of her win was emphatic and I'm so pleased for her and her lovely family."
"I heard her say after the race that she's going to concentrate more on her daughter and family for a month or so. When you consider what she's achieved only 18 months after having Skylar, well, she certainly deserves that."
Sodaro's daughter Skylar was waiting for her at the finish and even starred in the post race media interviews, where Sodaro was fulsome in her praise for the support her family has given her.
The American PTO World #13 – and only the second mum to win the World Championship in Kona after Natascha Badmann – said:
"My mind is a little bit blown right now. This is the culmination of things being right in my life and having perspective… This is freakin' incredible, but the greatest gift at the end of the finish line is my little 18-month-old."
"This is a life highlight that I'll never forget. I'm pretty stoked that I think I maybe get to take the rest of the year off and be a mom for a month or so."
Sodaro was in fifth place after the 2.6-mile swim and 112-mile bike, then recorded one of the fastest 26.2-mile marathon runs in event history (2:51:45) to win by 7 minutes, 50 seconds over Britain's Lucy Charles-Barclay (PTO World #4). 2019 World Champion and PTO World #3 Anne Haug rounded out the podium.
PTO Paid Maternity Support For Sodaro
Speaking after her third place in the PTO Canadian Open earlier this year (23 July 2022), Sodaro had highlighted the support she also received from the PTO in the form of its 'paid leave' maternity policy. On crossing the line in Edmonton she said:
"I found out about the maternity policy when I was five or six months pregnant. So it wasn't a factor that went into my decision making when I got pregnant. But when I found out about the policy, it actually made me quite emotional. Because it's 2022 but we still have so far to go in the way that we support woman."
"But this initiative, you know, it says the PTO cares about women, it cares about female athletes, it cares about keeping us in the sport and seeing us through all the phases of our athletic career. And women peak in our mid to late thirties in this long stuff and so we need the opportunities to be able to stay in the sport. And we shouldn't have to choose between being world class athletes and being moms. We can do it both. We just need some support."
In 2021, the PTO followed Chelsea's return from the birth of her daughter in a short documentary called Greater Than One, which you can watch via PTO+.
About the PTO Maternity Policy
Under the policy, a woman PTO Professional is entitled to take up to 15 months of Maternity Leave, beginning from her pregnancy date and ending six months after birth. At the time of her pregnancy, her PTO World Ranking will be fixed, and during her Maternity Leave she will be paid monthly payments based on 100% of the PTO Annual Bonus Plan in effect at the time.
For example, under the PTO's existing Annual Bonus Plan, the woman PTO Professional ranked World No.5 would be entitled to a $60,000 bonus payment at the end of a calendar year. In the event the woman PTO Professional ranked World No.5 woman athlete becomes pregnant and takes her full 15 months Maternity Leave, she shall be paid $5,000 per month for 15 months from her pregnancy date, totalling $75,000.
The PTO is rare among professional sporting organisations in that it represents both men and women professionals.
Athletes who have used the policy (intro-ed in 2021) and are now back competing include: Chelsea Sodaro, American PTO World #15 Jocelyn McCauley and Germany's Daniel Bleymehl, the PTO World #30.
-ends-
For Further Information
Professional Triathletes Organisation
Anthony Scammell E: Anthony.Scammell@protriathletes.org
The PTO is a new body co-owned by the professional athletes, seeking to elevate and grow the sport of triathlon and take it to the next level. The inaugural PTO Tour race schedule for 2022 included: the first-ever PTO Canadian Open (July 23-24); the second edition of $1.5M Ryder Cup-style Collins Cup (August 20), which sees Team Europe take on Team US and Team International; and the first PTO US Open (September 17-18). Each Open carries a minimum prize money of $1M and will be raced over 100km (2km swim, 80km bike and 18km run). In 2023 and 2024, the PTO Tour plans to expand with the PTO European Open and the PTO Asian Open, alongside their US and Canadian equivalents and the Collins Cup.