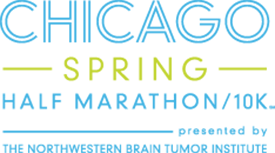 Annual lakeshore event supports Northwestern Brain Tumor Institute
WHAT: More than 6,000 runners will participate in the Chicago Spring Half Marathon and 10K presented by The Northwestern Brain Tumor Institute and produced byLife Time – The Healthy Way of Life CompanySM (NYSE:LTM).
The event kicks off with the half marathon race at 7:00 a.m., followed by the 10K and lastly, the Junior Dash for children ages 2-12. Award ceremonies for the 10K and half marathon will follow each race. A complimentary, catered post-race picnic and celebration for all participants, volunteers and spectators will take place following the events.
Forty states and 10 countries will be represented by race participants, with more than 50 international travelers registered for the half marathon and 10K.
The Chicago Spring Half Marathon is the first of three races in the Chicagoland Half Marathon Series Challenge. Registration is still open, although filling fast, for the next races in the series, the Michelob ULTRA 13.1 Chicago in June, and the Chicago Half Marathon in September. Currently, more than 2,000 individuals are enrolled in all three legs of the Challenge.
More than $7,000 in opt-in donations has already been raised for the event's official charitable partner, The Northwest Brain Tumor Institute.All registrants and onlookers of the Chicago Spring Half Marathon and 10K are welcome to make an additional monetary donation on site.
Life Time Athletic Events continues its commitment to environmental and social sustainability by applying for certification to the Council for Responsible Sport (CRS) for six races this season, including this weekend's Chicago Spring Half Marathon and the Transamerica Chicago Triathlon, August 24, one of the largest triathlons in the world. Environmental initiatives include reducing the waste, carbon and water footprints of participants and volunteers, while social sustainability initiatives include ensuring the races are accessible to athletes of all abilities and involving community organizations and businesses in the events.  Life Time encourages all participants and volunteers to help make Chicago more 'green' by considering public transportation, using their own reusable bottle for hydration, recycling and composting.
WHEN/WHERE:  Chicago Spring Half Marathon, 10K and Junior Dash
Park at Lakeshore East
400 E. South Water
Chicago, IL 60601 
Sunday, May 18, 2014
7:00 a.m. Half Marathon Race Starts
7:30 a.m. 10K Race Starts
8:30 a.m. Picnic Opens
8:30 a.m. 10K Awards
9:30 a.m. Half Marathon Awards
10:00 a.m. Junior Dash
COURSE DETAILS: Both the Half Marathon and 10K events will start just steps away from the Lake Michigan waterfront alongside the Chicago River, taking runners south along Chicago's scenic lakefront path. The one loop half marathon and 10K courses continue through the City's historic museum campus, alongside Soldier Field with a finish at The Park at Lakeshore East where runners will celebrate their achievements at the post-race picnic. 
The Junior Dash will also take place at The Park at Lakeshore East. The race will be staged in the following age group heats:
2-4 years – 50 yards
5-6 years – 1/4 mile
7-12 years – 1/2 mile
A Course Map is available HERE. 
REGISTRATION: The Chicago Spring Half Marathon and 10K are sold out. Limited registrations are still available for the Junior Dash. 
CONTACT: With media inquiries, please contact Adam Mesirow at am@respublicagroup.com, 708-280-4811, or Lauren Flinn at lflinn@lifetimefitness.com, 952-229-7776
About Life Time Fitness, Inc.
As The Healthy Way of Life Company, Life Time Fitness (NYSE:LTM) helps organizations, communities and individuals achieve their total health objectives, athletic aspirations and fitness goals by engaging in their areas of interest — or discovering new passions — both inside and outside of Life Time's distinctive and large sports, professional fitness, family recreation and spa destinations, most of which operate 24 hours a day, seven days a week. The Company's Healthy Way of Life approach enables customers to achieve this by providing the best programs, people and places of uncompromising quality and value. As of May 15, 2014, the Company operated 110 centers under the LIFE TIME FITNESS® and LIFE TIME ATHLETIC® brands in the United States and Canada. Additional information about Life Time centers, programs and services is available at lifetimefitness.com.
# # #