Marathon Handbook Signs Running Legend Amby Burfoot as Editor-at-Large
October 12, 2023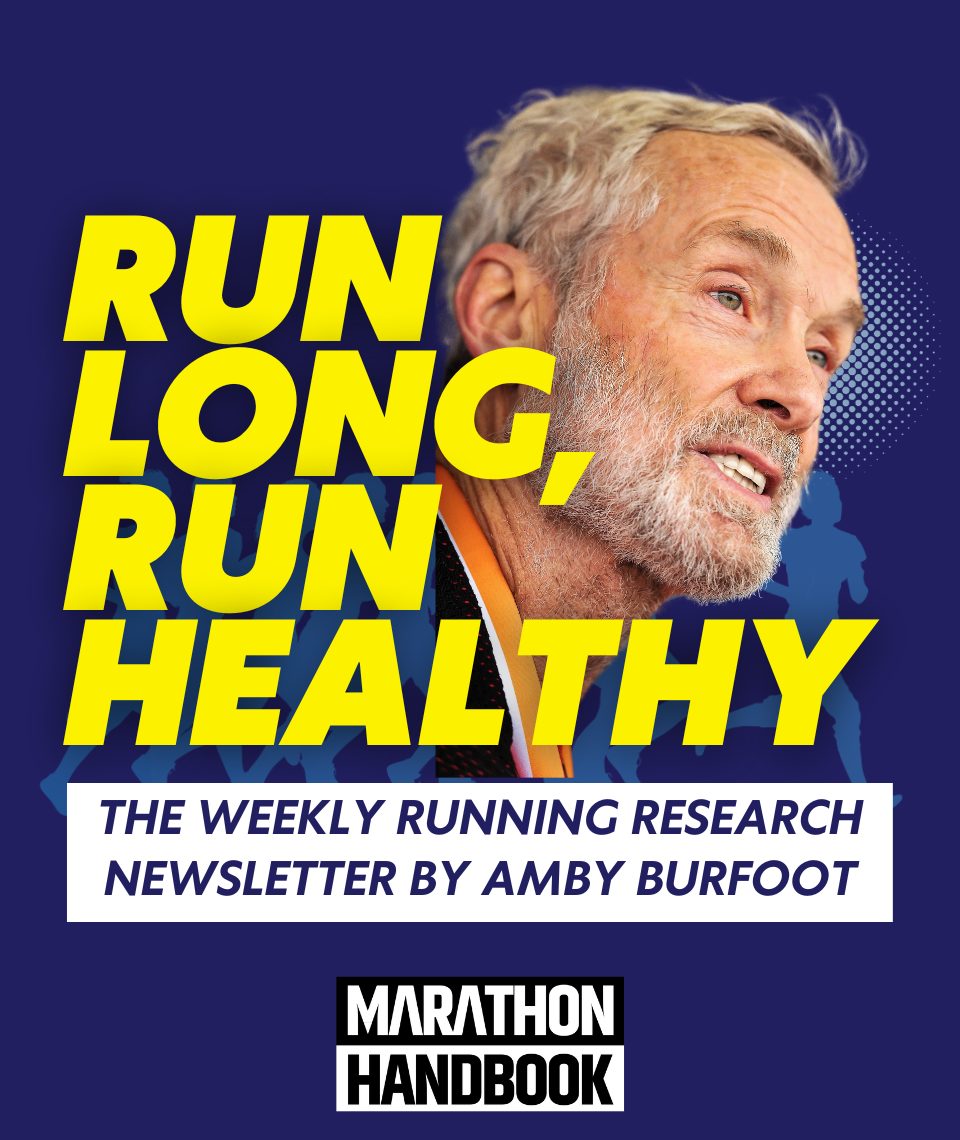 1968 Boston Marathon winner's "Run Long, Run Healthy" newsletter will run on Fridays
October 12, 2023 /ENDURANCE SPORTSWIRE/ – Marathon Handbook, a renowned online platform dedicated to the running community, is excited to announce a new collaboration with legendary marathoner and journalist, Amby Burfoot. Starting this month, Burfoot's newsletter, "Run Long, Run Healthy," will be featured every Friday through Marathon Handbook.
Ambrose "Amby" Burfoot stands as a titan in the running world. Crowned the Boston Marathon champion in 1968, he became the first collegian to win this prestigious event and the first American to claim the title since John Kelley in 1957. His stellar college career at Wesleyan University saw him undefeated in cross-country dual races, and he later continued his dominance on the global stage, with significant performances like a near-American record (2:14:29) at the Fukuoka Marathon in Japan. Not limiting himself to racing, Amby channeled his passion for running into journalism. He joined Runner's World magazine in 1978, rising to the position of Editor-in-Chief and then serving as its Editor-at-Large. Author of several seminal books on running, including The Runner's Guide to the Meaning of Life and First Ladies of Running, Burfoot's influence spans both the tracks and the pages, earning him spots in several Halls of Fame, including the National Distance Running Hall of Fame (2008), the Road Runners Club of America Hall of Fame (1994), and the Running USA Hall of Champions (2004).
"Amby's decades of experience brings a new depth and voice to our editorial department and we are thrilled to welcome him to the team as our Editor-at-Large and regular contributor," said Thomas Watson, Marathon Handbook's Editor-in-Chief. "As a fast-growing online publisher, we're extremely proud that Amby has chosen to work with Marathon Handbook, and further our mission of helping people everywhere achieve their running goals."
Amby has self-published his substack "Run Long, Run Healthy" for three years. His scientific summaries cover training, nutrition, shoes, motivation, injury prevention, and recaps of the best and most recent running advice to appear online. "I spend hours searching the Internet, so you can review the best new articles in minutes" is how Amby describes his approach.
"I'm thrilled to join the Marathon Handbook family because Marathon Handbook values the integrity and authoritative content I have always aimed for," said Burfoot. "Run Long, Run Healthy" reflects my lifelong passion for the sport, and Marathon Handbook will allow me to connect with a wider audience who shares that same fervor. I look forward to this journey, and to helping runners everywhere improve their fitness and performance."
Marathon Handbook's readers can anticipate Amby's expert advice, stories, and insights every Friday, enriching the platform's already expansive array of resources and content. Readers can sign up for Amby's Friday newsletter here, and can choose between the free version or a premium version of the newsletter, which contains roughly double the content and runs at $5 per month.
About Marathon Handbook
Founded in 2016 by Broadsea Media, Marathon Handbook is run by a team of devoted coaches, runners, and health enthusiasts aiming to inspire and guide individuals on their journey to health, fitness, and running excellence. From beginners buying their first pair of running shoes to seasoned athletes aiming for their best 100-mile ultramarathon, we provide expert advice every step of the way. Qualified professionals craft every article and guide which undergo meticulous review by additional experts, ensuring accurate and reliable content. Over 150,000 runners trust our free training plans and receive our Monday newsletter. Visit our website at www.marathonhandbook.com
Contact for additional information:
Laura Beachy | Beachy@hylastrategies.com | 814.279.9825