Major League Triathlon is Here
October 27, 2015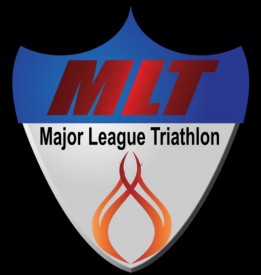 New Professional Triathlon League to Debut in 2016
Triathlon has traditionally been many things. It has been a fantastic demonstration of endurance sport. It has been an outlet for people to express competitive drive. It has been a way for people to set and achieve goals.
But there are also many things triathlon hasn't been. It hasn't been a spectator sport. It hasn't fostered a social atmosphere. It hasn't appealed to the everyday person beyond triathletes.
That's all about to change as Major League Triathlon prepares for its 2016 launch. It will combine an amateur race weekend (Sprint and Olympic distance racing) with two unique components to make it a universally engaging weekend for people of all ages and interests. The first of these components is a festival, which will include a concert series, craft beer gardens, interactive expos, running events, games, kid zones, and more.
The second component is professional team racing. Teams of two professional men and two professional women will be aligned with cities across the United States. At each event stop, they will compete against seven other professional teams in a Mixed Super Sprint Relay. This race format is fun to watch, featuring short looped circuits and an exciting relay aspect. MLT is currently looking for 32 pro athletes (16 Pro men and 16 Pro women) to commit to all 4 of their races in 2016. Every pro will be guaranteed to make money and have an opportunity to make more via individual race prize purses, primes and a championship bonus for the winning team.
"We want to grow triathlon and showcase the professional side of the sport," said Founder and CEO Daniel Cassidy. "And so it's our aim to make the weekend exciting for everyone, whether they're a professional triathlete or have never even been exposed to the sport."
Major League Triathlon will include 8 professional teams in its inaugural 2016 season, with 4 of these hosting a home race. The remaining 4 teams will begin hosting races in 2017 and beyond.
"It's exciting because it's new," COO Dan Imperato said. "It's always fun to be a part of something that's never been done before, especially when it involves revolutionizing the pinnacle of endurance sport."
The league is on track to announce its teams and event locations in the coming months.
Professional athletes, Press and Sponsorship inquiries can be directed to:
Daniel Cassidy: Daniel@pushpotentialmarketing.com
Daniel Imperato: Dan.imperato@pushpotentialmarketing.com
Find us on Facebook: https://www.facebook.com/majorleaguetriathlon
Find us on Twitter: https://twitter.com/MajorLeagueTri