Liv Factory Racing and Liv Racing Collective Athletes Shine This Season
December 30, 2021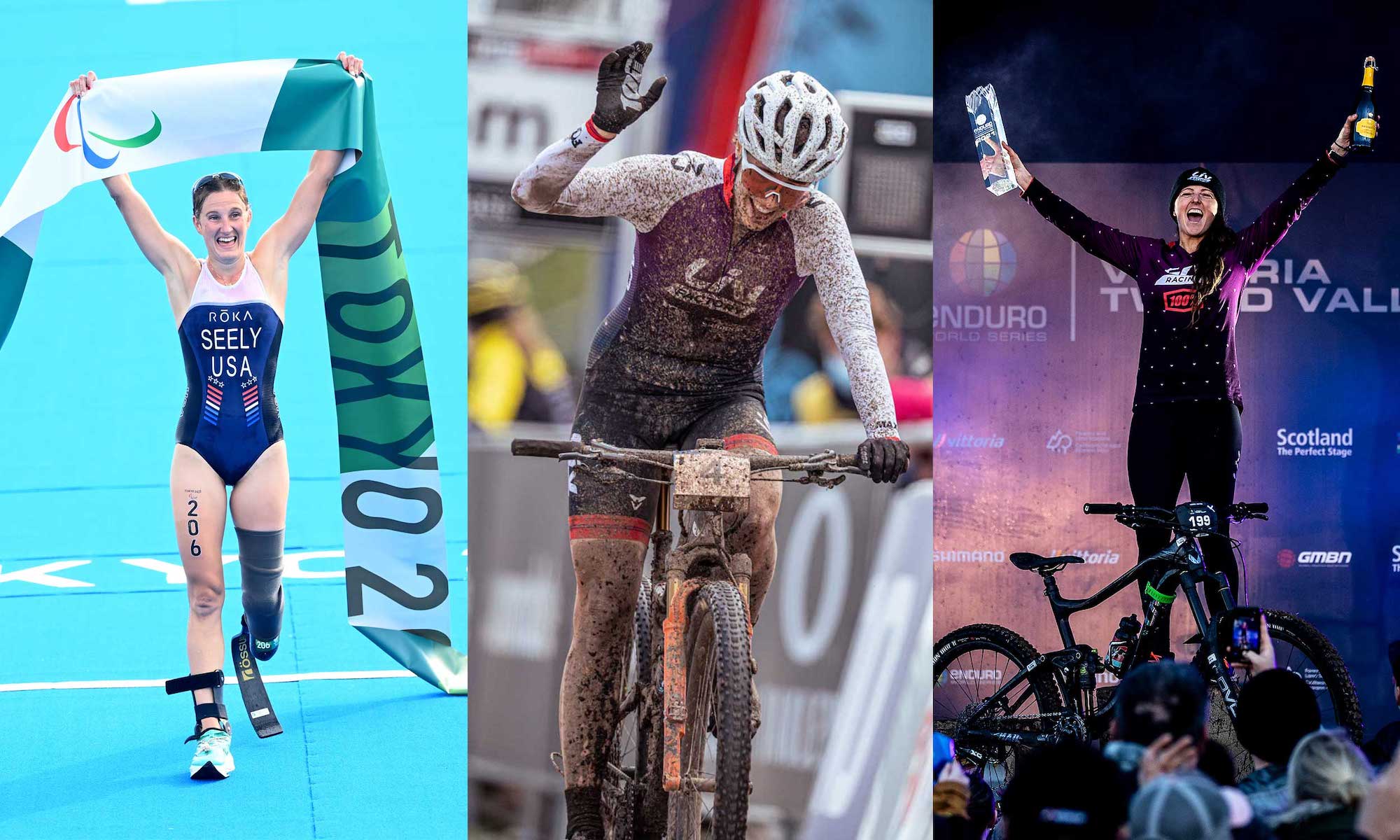 NEWBURY PARK, Calif. (Dec. 29, 2021) /ENDURANCE SPORTSWIRE/ – Liv, the company dedicated to getting more women on bikes, is celebrating the outstanding race seasons from its Liv Factory Racing and Liv Racing Collective riders. Top performances included Allysa Seely's gold medal at the 2021 Paralympic Games, making her the first ever woman to win consecutive gold medals in the paratriathlon event, Linda Indergand's bronze medal at the 2021 Olympic Games, achieving her (and the brand's) first MTB XC Olympic medal, as well as several national championship wins.
Committed to creating more opportunities and greater equity for women in professional cycling, Liv is the official women's partner of the Enduro World Series (EWS), and a registered team with both USA Cycling (USAC) and the Union Cycliste Internationale (UCI).
Liv Factory Racing and Liv Racing Collective athletes compete in top-level races around the globe  across multiple cycling disciplines. 2021 season highlights include:
Allysa Seely: Gold medal at Paralympic Games, 2nd PATCO PanAmerican Championships
Linda Indergand: Bronze medal at Olympic Games, 2nd place in World Cup XC Albstadt, nine World Cup XCO/XCC top-10 finishes, 6th World Cup XC overall points ranking, PROFFIX Swiss Bike Cup Series Champion
Sandra Walter: 2021 Canadian XCC National Champion, 3rd Canadian XCO National Championships
Lisa Tertsch: 2021 German Sprint Triathlon National Champion, 3rd European Super Sprint Triathlon Championships
Leonie Picton: 2021 EWS Masters Overall Winner
Riley Miller: 2021 US DH Junior 15-16 National Champion
Rae Morrison: 2021 Aorere Enduro Champion, 2021 Cable Bay Enduro Champion, 4 top-10 EWS finishes
Dani Johnson: 1st USA Pump Track Championships, Temecula, California
Sarah Hill: 4th 2021 South Africa XCM National Championships, 6th Overall Female Team ABSA Cape Epic
Kaysee Armstrong: 10th Leadville 100 MTB, 4th in LeadBoat
Crystal Anthony: 4th SBT GRVL, 3rd Rebecca's Private Idaho "Baked Potato" Stage
Serena Gordon: 2nd Oregon Trail Gravel Grinder Stage Race (two stage wins), 8th Leadville 100 MTB, 3rd GC Rebecca's Private Idaho
Bella Naughton: 1st Big Mountain Enduro and top 20 result in first season of Elite EWS racing
Liv Racing Collective athlete Radka Kahlefeldt is starting her 2022 triathlon season in February at Ironman 70.3 Geelong after welcoming her second child in March 2021.
"Liv puts women first in everything we do. We continue to elevate our support of Liv Racing teams as a critical aspect of our brand's mission to create more opportunities for women in professional cycling," said Brook Hopper, Liv global marketing manager.  "Liv athletes not only help inform our product development, they are true role models whose performances inspire other women and girls to pursue their own cycling dreams."
"Winning the overall (EWS) title was a pinnacle achievement in my career and having the unconditional support of Liv allows me to continue to push and reach my goals," said Leonie Picton, Liv Racing enduro athlete and overall EWS Masters winner. "I'm proud to represent a company that works to make our sport better for women and also supports us unconditionally as we work towards accomplishing our goals"
Liv infuses every decision with its first hand experience as women who ride and invests 100% of its resources, focus and commitment into engineering bikes and gear that optimize the ride experience for women. Liv applies prototype testing by professional athletes to achieve the ideal geometry for a specific height range and the intended ride – this translates to better fit, improved handling and less fatigue for the rider.
Liv Racing also supports women's professional road racing at the highest level and extended its title sponsorship of the Liv Racing WorldTeam for at least three more years after the 2021 race season and is also the sponsor of the white jersey in the 2022 Tour de France Femmes avec Zwift.
Learn more about Liv Racing at https://www.Liv-Cycling.com/Liv-Racing.
About Liv
Liv is the only comprehensive cycling brand in the world dedicated solely to women. Founded in 2008 by Giant executive Bonnie Tu as part of the Giant Group, Liv creates innovative bicycles and gear to fit and perform at the highest level. Liv aims to empower all riders from beginners to pros. With a global team of retailers, athletes and events, plus a growing online presence focused on riding skills, bike maintenance, nutrition, travel, and other experiences – Liv strives to build community and be the number one resource for women cyclists around the world. Learn more at liv-cycling.com.
###
Media Contact:
Brook Hopper, Liv
(805) 340-5034 or BrookHopper@liv-cycling.com