IRONMAN Foundation to Support CMAK Sandy Hook Memorial Foundation and Other Local Nonprofits in Connecticut
May 30, 2019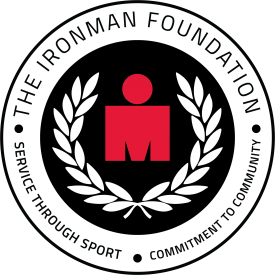 Bike for a Kid pop-up service project part of over $15,000 in charitable giveback at the inaugural IRONMAN 70.3 Connecticut
TAMPA, Fla. – The IRONMAN Foundation will distribute $15,000 in charitable giveback to nonprofit initiatives and groups in the greater Middlebury region in conjunction with the 2019 IRONMAN® 70.3® Connecticut triathlon taking place on Sunday, June 2. The IRONMAN Foundation® Community Fund provides community and volunteerism grant opportunities to nonprofit organizations where IRONMAN® and IRONMAN® 70.3® events are held. In 2019 the IRONMAN Foundation will distribute more than $1.8 million in grant funding to support the needs of IRONMAN race communities.
"It's an honor to be able to support local organizations and their initiatives," said Michael Lynn Sills, Community Relations Manager for the IRONMAN Foundation. "Together we are creating a tangible and lasting impact throughout the community year-round."
In addition to the grant funding, the IRONMAN Foundation, in partnership with FLO Cycling, will host a "Bike for a Kid" pop-up service project in the IRONMAN Village on Friday, May 31 and Saturday June 1. Athletes participating in the 2019 IRONMAN 70.3 Connecticut, along with their families and friends, are invited to visit the IRONMAN Foundation booth to assemble a bike for local kid.  A total of 50 bikes will be built and donated to the Chase Michael-Anthony Kowalski Sandy Hook Memorial Foundation, CMAK Foundation, an organization founded in remembrance of Chase Kowalski, one of the first graders taken on December 14, 2012 in the Sandy Hook Elementary school tragedy. The bikes will benefit athletes from the Race4Chase kids triathlon training program.
Race4Chase, a program of the CMAK Foundation is run through local YMCAs, providing opportunities for youth ages 6-12 to learn about and experience triathlon at no charge. There are currently 26 Race4Chase program sites across the states of Connecticut, Rhode Island, South Carolina and the greater D.C. area. The CMAK Foundation positively changes the lives of children and their families by providing opportunities that encourage personal improvement, healthy lifestyles, strong families and communities.
"My husband Stephen and I are very grateful to be recognized and now supported by the IRONMAN Foundation and their partner FLO Cycling. It is a dream to be acknowledged by IRONMAN as we hope that there are future IRONMAN triathletes that got their inspiration from Chase and the Race4Chase triathlon training program," said Rebecca Kowalski, mother of Chase. "These bikes and the support of IRONMAN allows CMAK Foundation to provide over 800 youth the thrill and sense of accomplishment of completing a triathlon and owning their first bike. Chase loved his first and only bike and we were all super proud of him when he crossed the finish line and became a triathlete. We strive to triumph over tragedy and honor his legacy, as we look forward to working closely with IRONMAN Foundation in pursuit of our mission."
For more information on IRONMAN and the IRONMAN Foundation, please visit www.ironman.com and www.ironmanfoundation.org. For media related inquiries, please contact [email protected].
###
About the IRONMAN Foundation 
The IRONMAN Foundation creates positive, tangible change in race communities by engaging athletes and volunteers to participate in programs that demonstrate service through sport and commitment to community. Since 2003, over $50,000,000 has been provided through IRONMAN charitable giveback programs including the IRONMAN Foundation to more than 8,300 local, regional, national and global nonprofit initiatives. Through these partnerships, IRONMAN® and Rock 'n' Roll Marathon Series® athletes are powerfully linked to the community and together we leave the IRONMAN legacy behind in our race communities long after event day. For more information on IRONMAN Foundation programs, including Team IMF, Community Fund, Rock This Town™, Your Journey Your Cause™, and Women For Tri®, visit www.ironmanfoundation.org.
About Race4Chase
The CMAK Foundation established the Race4Chase kids' triathlon program to embody its vision and mission by introducing youth to the sport of triathlon and sharing the experience that Chase Kowalski achieved at such an early age. Race4Chase brings together kids from all different backgrounds and teaches them how to adopt a healthy lifestyle, coaches them to develop a foundation of athletic skills, and inspires them to aim high in sports and in life. The program promotes a greater self-confidence and knowledge for the participants that obstacles can be overcome and success achieved through hard work and dedication. They also are able to share the happiness and camaraderie of being part of a team striving for a similar goal, and feel encouragement and appreciation from their families and community members participating in the culminating event. Visit cmakfoundation.org to learn more and donate today.
About IRONMAN 
As part of Wanda Sports Holdings, the IRONMAN Group operates a global portfolio of events that includes the IRONMAN® Triathlon Series, the IRONMAN® 70.3® Triathlon Series, 5150™ Triathlon Series, the Rock 'n' Roll Marathon Series®, Iron Girl®, IRONKIDS®, International Triathlon Union World Triathlon Series races, road cycling events including the UCI Velothon® Series, mountain bike races including the Absa Cape Epic®, premier marathons including the Standard Chartered Singapore Marathon, trail running like Ultra-Trail Australia™, and other multisport races. IRONMAN's events, together with all other Wanda Sports Holdings events, provide more than a million participants annually the benefits of endurance sports through the company's vast offerings. The iconic IRONMAN® Series of events is the largest participation sports platform in the world. Since the inception of the IRONMAN® brand in 1978, athletes have proven that ANYTHING IS POSSIBLE® by crossing finish lines at the world's most challenging endurance races. Beginning as a single race, IRONMAN has grown to become a global sensation with more than 230 events across 53 countries. For more information, visit www.ironman.com.
About Wanda Sports Holdings 
Wanda Sports Holdings is the world's leading sports business entity, founded to capture the opportunities in the global sports industry and to contribute to the prosperous international sports landscape – in three key areas: 1) Spectator Sports (media & marketing business), 2) Participation Sports (active lifestyle business), 3) Services (digital, production and service business). Wanda Sports Holding incorporates the international sports marketing company Infront Sports & Media, the iconic endurance brand IRONMAN, and Wanda Sports China. The headquarters are in Guangzhou, China.