Inga Stenta, Former Reebok US Marketing Lead, Joins Nix Biosensors as Chief Marketing Officer
July 15, 2022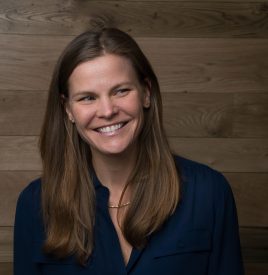 Stenta's 10+ years of experience at Reebok will play a pivotal role in Nix's 2022 launch and global expansion efforts
BOSTON, MASS. — JULY 15, 2022 /ENDURANCE SPORTSWIRE/ – Nix, the biosensor company delivering health and wellness data to consumers, today officially welcomes Inga Stenta, Reebok's former Head of US Marketing, as Chief Marketing Officer. Stenta, who for the past four months served as Nix's interim CMO, served more than 10 years at Reebok where she held numerous global marketing roles and most recently led all marketing and communications strategies in the globally recognized sports brand's largest market.
Stenta's experience will play a pivotal role in Nix's go-to-market strategy and global expansion in the company's initial commercial segment, endurance sports, as well as future markets including team sports, military, and laborer segments. Dehydration affects millions globally, but methods of measuring hydration are often complex, expensive, time-consuming, and unreliable. Nix's first consumer product is a small patch that analyzes a user's sweat in real-time, telling them when, what, and how much to drink, determining fluid losses, and electrolyte losses. Nix is launching in North America this summer and has booked more than $500K in pre-orders to date.
"Over the past few months, I've become very close with the Nix team and have been continually impressed by its people and technology," says Stenta. "Real-time hydration data has truly never been available before and I've experienced first hand how impactful it can be while running my 9th marathon in Boston this year. Given the insights from my sweat test, I altered my hydration strategy and as a result had my best Boston Marathon time and easiest recovery. I can't wait to help Nix share this innovative product with the world."
Stenta is the latest addition to Nix's growing team. Nix's advisors include accomplished business leaders (Ian Fitzpatrick, Global Head of Brand Strategy at New Balance), pioneering scientists (Dr. Bob Murray, the founder of the Gatorade Sport Science Institute), and world champion athletes (Dean Karnazes, ultrarunning legend). See Nix's full team here.
About Nix
Nix is redefining how we manage health by developing biosensors that empower consumers to access, understand, and act on their personal biology at home. Nix's first consumer product is a sweat patch that provides athletes, soldiers, and laborers with hydration data in real-time, helping them optimize safety and performance. Headquartered in Boston, Mass., Nix is led by Founder and CEO Meridith Cass, a graduate of Harvard Business School, former VC, and 9-time marathoner. Advisors include Dr. Bob Murray, Founder and former Director of the Gatorade Sports Science Institute, Ian Fitzpatrick, Global Head of Brand Strategy at New Balance, and Dean Karnazes, the ultrarunning legend, among others. Learn more at nixbiosensors.com.
​​Media Contact
Michael Finn
+1 952.426.8747