How To Watch: Women's 2023 VinFast IRONMAN World Championship Kailua-Kona, Hawai'i
October 12, 2023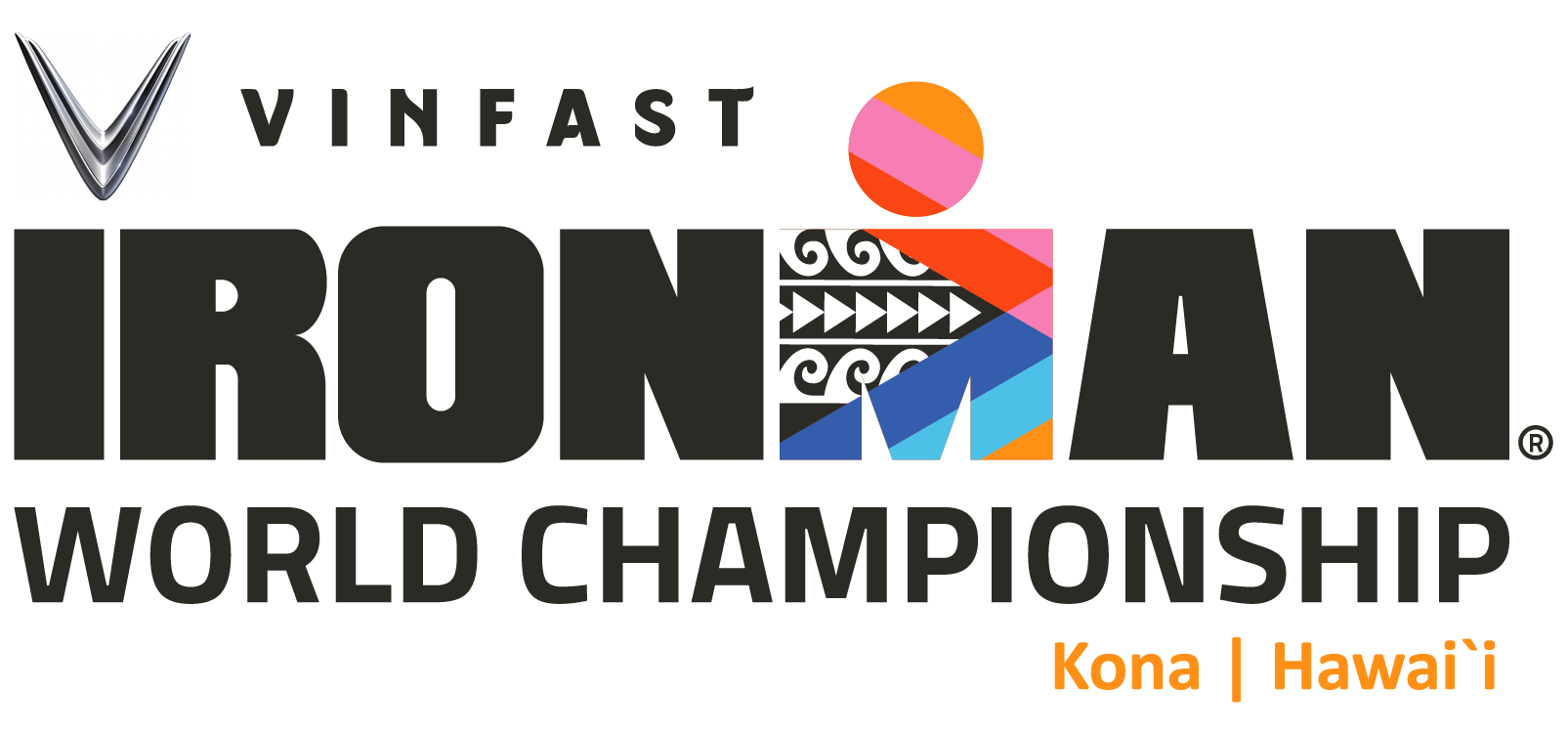 – Live race day coverage for professional women will air globally on Saturday, October 14 beginning at 4:30 a.m. HAST / 10:30 a.m. ET / 4:30 p.m. CEST; full details found on IRONMAN Live
– Live LÉquipe will begin their coverage at 6:00 p.m. CEST
– HR Fernsehen and Sportschau will air the race for German viewers starting at 6:15 p.m. CEST, with ARD's national program showing the finale of the race at 1:15 a.m. CEST
– Behind-the-scenes series, "A Fighting Chance: VinFast IRONMAN World Championship" episodes now airing on IRONMAN social channels
KAILUA-KONA, Hawai`i (October 12, 2023) /ENDURANCE SPORTSWIRE/ – The women take center stage in the first-ever female-only race at the VinFast IRONMAN World Championship in Kailua-Kona. On Saturday, October 14, the best female professional and amateur triathletes in the world will battle it out in a bid to be crowned 2023 VinFast IRONMAN World Champion. Live coverage of the race will air on IRONMAN Live, as well as Live L'Equipe for the French audience, and HR television and Sportschau for the German audience.
Spanning the skies above Kona to the ocean depths of Kailua Bay, extensive live camera coverage will bring viewers inside the pro-race action, beginning with pre-race body marking and extending through the podium presentation.
Past champions of IRONMAN and IRONMAN 70.3 events Michael Lovato and Dede Griesbauer will be calling the action from the studio, and course correspondents Matt Lieto and Mirinda Carfrae, the three-time IRONMAN World Champion, will be providing on-course analysis. Additionally, IRONMAN Champion and Hall of Famer Greg Welch will be reporting onsite. The coverage will also include guest appearances and interviews with legends of the sport, such as Mark Allen, Paula Newby-Fraser, Craig Alexander, Michellie Jones, Chrissie Wellington, Natascha Badmann, and the recently crowed IRONMAN World Champion, Sam Laidlow.
A live finish line camera will also mean that viewers will be able to tune in to IRONMAN Now to spot their loved ones and cheer the final finishers over the line remotely.
Key moments from the extensive live coverage will include*:
04:30 a.m. – Live pre-race show begins on IRONMAN Now including athlete body marking
06:25 a.m. – Race Start – Professional Athletes
3:00 p.m. – Estimated finish time for the winner

Coverage of the professional female podium to follow

Post-Race analysis following the professional podium ceremony
Live finish line camera for all the VinFast IRONMAN World Championship age-group finishers
*All times listed HAST
In one of the most stacked female fields ever at the VinFast IRONMAN World Championship, defending IRONMAN World Champion Chelsea Sodaro (USA) will be wearing Bib #1 in a bid for back-to-back titles. The 2022 IRONMAN World Championship runner-up Lucy Charles-Barclay (GBR) and third-place finisher Anne Haug (DEU) will look to dethrone Sodaro for a chance at their own place in history.
Five-time IRONMAN World Champion, Daniela Ryf (CHE) will look to add to her Kona title count, and in her highly anticipated IRONMAN debut, American Taylor Knibb will also be one to watch. Knibb secured her spot after earning her second IRONMAN 70.3 World Championship title at the 2023 IRONMAN® 70.3® World Champion in Lahti, Finland just a couple of months ago.
Other challengers include Kat Matthews (GBR), Laura Philipp (DEU), Sarah True (USA), and Lisa Norden (SWE), among others who all have a chance at the top spot.
"A Fighting Chance"
Follow the @ironmantri social channels for a behind-the-scenes view of what it takes to have a shot at world-title glory. The 'A Fighting Chance' IRONMAN series will drop new episodes throughout race week, giving audiences a glimpse into the prep by the top pros, as well as the staging behind this iconic event. Full episodes are also posted to the IRONMAN YouTube page.
For more information about the 2023 VinFast IRONMAN World Championship women's race in Kailua-Kona, Hawai`I, please visit www.ironman.com/im-world-championship-2023. To learn more about the IRONMAN and IRONMAN ® 70.3® brands and series of events, please visit www.ironman.com. Media inquiries may be directed to press@ironman.com.
Race week photography and content will be uploaded: HERE
###
About the IRONMAN World Championship
Since its inception in 1978 on the Island of O`ahu, the IRONMAN World Championship® triathlon has etched its name in history through stellar performances, inspirational participants and emotional memories. In 1981, the race moved from the tranquil shores of Waikīkī to the barren lava fields of Kona on the Island of Hawai`i. The most iconic one-day sporting event in the world is the culmination of 40 global IRONMAN events with over 94,000 athletes around the world striving for one of the coveted qualifying slots. The 2021 edition of the event took place in St. George, Utah in May 2022, becoming the first location to host the event outside of Hawai`i since its origins in 1978. After a two-year hiatus from Hawai`i due to COVID, the race returned to Kailua-Kona in 2022 and for the first time took place as a two-day event. The 2023 VinFast IRONMAN World Championship race continues with the two-day format but with two different host locations and dates (Nice, France in September and Kailua-Kona, Hawai`i in October), to allow for a dedicated world championship race for women and dedicated world championship race for men. With two days of racing, the cumulative event will host over 4,000 athletes as they embark on a 140.6-mile journey that presents the ultimate test of body, mind, and spirit to earn the title of IRONMAN World Champion. For more information, visit www.ironman.com/im-world-championship.
About The IRONMAN Group
The IRONMAN Group operates a global portfolio of events that includes the IRONMAN® Triathlon Series, the IRONMAN® 70.3® Triathlon Series, 5150™ Triathlon Series, the Rock 'n' Roll® Running Series, IRONKIDS®, World Triathlon Championship Series, premier running events including the Standard Chartered Singapore Marathon™ and City2Surf®, UTMB® World Series trail-running events including the Canyons Endurance Runs™ by UTMB®, Tarawera Ultra by UTMB® and Ultra-Trail Australia™ by UTMB®, Epic Series™ mountain bike races including the Absa Cape Epic®, road cycling events including Haute Route®, and other multisport races. The IRONMAN Group is the largest operator of mass participation sports in the world and provides more than a million participants annually the benefits of endurance sports through the company's vast offerings. Catering to the full athlete experience, the company portfolio also includes FulGaz® virtual cycling, the most realistic indoor riding experience connected fitness application aimed at preparing athletes for real-world events. Since the inception of the iconic IRONMAN® brand and its first event in 1978, athletes have proven that ANYTHING IS POSSIBLE® by crossing finish lines around the world. Beginning as a single race, The IRONMAN Group has grown to become a global sensation with hundreds of events across 55+ countries. The IRONMAN Group is owned by Advance, a private, family-owned business, and Orkila Capital, a growth equity firm focused on building great brands. For more information, visit www.ironman.com/about-ironman-group.
About Advance 
Advance is a private, family-held business that owns and invests in companies across media, entertainment, technology, communications, education and other promising growth sectors. Our mission is to build the value of our companies over the long-term by fostering growth and innovation. Advance's portfolio includes Condé Nast, Advance Local, Stage Entertainment, The IRONMAN Group, American City Business Journals, Leaders Group, Turnitin, and Pop. Together these operating companies employ more than 17,000 people in 29 countries. Advance is also among the largest shareholders in Charter Communications, Warner Bros. Discovery and Reddit. For more information visit www.advance.com.