GFNY Waco Texas this Sunday
June 23, 2022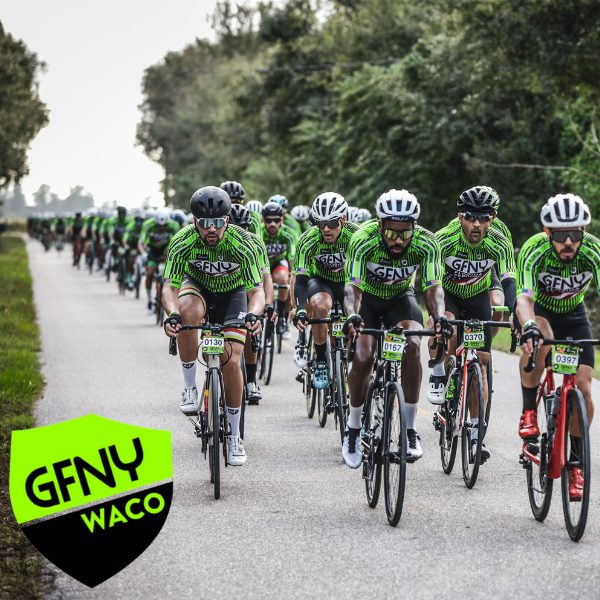 The GFNY USA expansion continues with a new race in Texas
/
ENDURANCE

 SPORTSWIRE/ – GFNY Waco Texas offers riders a fast racecourse of 85.7 miles with a total elevation gain of 2490 ft. Located in the heartland of Texas, the host town of Waco will hold race week activities at the Hilton Waco Hotel.
"Waco is ideally located in the triangle between Dallas, Houston and Austin, offering quiet country roads for a perfect GFNY race experience," says GFNY President Lidia Fluhme. "We couldn't ask for a better partner than the City of Waco for GFNY's first race in Texas."
GFNY Waco is the third GFNY in the US in 2022 after NYC and Ann Arbor, offering a long, competitive and a medium, non-competitive course. After a start at North University Parks Drive, riders get to race through the main Blackland Prairie ecoregion with rolling hills and the Edwards Plateau savanna. High temperatures are expected to add to the challenge.
Racers from abroad and across the US are aiming for the crown, including Mexican champions Luis Lemus and Flavio DeLuna as well as Miami based two time GFNY Florida champ Leon Santamaria. US cycling legend Nelson Vails will offer his experience and wheel to everyday riders to get a good finish time.
Website: waco.gfny.com
About GFNY Global Endurance Sports Series
GFNY Global Endurance Sports Series is a sports event company with three decades of experience in racing, planning and organising events. The global endurance sports brand hosts multiple events throughout the year around the world on five continents.
Working with partners around the world to deliver a first-class experience, GFNY Global Endurance Sports Series puts their athletes first.
Cycling
30 plus events around the world. View the 2022 calendar here
Riders get to BE A PRO FOR A DAY ® by competing against others, themselves and the clock in a personal endurance challenge.
Top 10% (20% at regional championships) of finishers in each age group qualify for the Racer Corral at every GFNY World event.
GFNY World Championship NYC
The 11th annual GFNY World Championship New York will take place on May 21, 2023. The race features the world's most international peloton with riders from over 90 countries. Athletes take on a challenging 100-mile route from NYC to Bear Mountain to Fort Lee to compete against each other, the clock and themselves in a personal endurance challenge.
The official GFNY website is: www.gfny.com.
Further Material for Media Use
Official GFNY Texas Waco Video: here
GFNY Press Images: here
GFNY Results: here
GFNY World calendar graphic: here
Previous GFNY press releases: here
Media Contact
Gran Fondo New York Inc.
Uli Fluhme, uli@gfny.com
Caroline Lindsay, caroline@gfny.com