Gear Up for Success: How Connecting Athletes to Affordable Gear Builds Relationships
June 13, 2018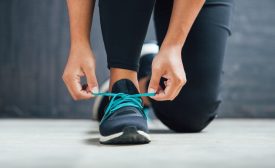 As many runners will tell you, the gear to support their passion can be more expensive than newbies may anticipate and many veterans would like to admit. From shoes and shirts to heart monitors and GPS watches, the costs add up quickly. Mix in cycling and swimming gear, too, and endurance sports can become a perfect recipe for busted budgets. Today we'll discuss how the solution to this challenge can equal a win-win for your event and your participants.
EVENTS & GEAR: BETTER TOGETHER
It's no mystery why many events count gear manufacturers and retailers among their major supporters; events connect them with their target audience. Beyond spreading awareness, they're likely offering your participants discounts and incentives to purchase products before your event or at your expo.
Without a doubt, these relationships enhance your race weekend experience, but what about the rest of the year? Helping participants save on purchases allows them to allocate more budget to races like yours, and it builds a positive brand image for your event. When you connect participants to the right gear at the best price, you'll enhance the value of your relationship.

GEARUP MAKES THE CONNECTION
Back in 2012, the team at ACTIVE.com saw the need to provide affordable equipment so that race participants could stay competitive. ACTIVE GearUp, a partnership between LeftLane Sports and ACTIVE Network, was born to fill the need, and by launching a shop with best-in-class deals on the same site where participants engage with events and content all year, ACTIVE also created another way to interact with athletes before and after events.
Offering gear from more than 1,000 endurance and outdoor brands, GearUp provides a large and constantly-updated array of deeply discounted products to a wide range of athletes. Any race that utilizes ACTIVE's software already benefits from the GearUp store. Users can sign up to receive GearUp deals via personalized emails directly on ACTIVE.com and when registering for events, establishing the vital connection between race brands, ACTIVE and a positive user experience. 
ENHANCING THE EXPERIENCE
After a successful first five years, GearUp consulted with a wide variety of customers and used their feedback to launch a completely new experience, featuring:
A total overhaul of the site and checkout process
Free shipping over $75
Free returns when customers choose store credit
Adventure travel deals across all seven continents
As always, ACTIVE Advantage members continue to receive a 15% automatic discount on top of MSRP savings
The result: A 475% increase in mobile sales and double-digit increases on other devices.
Connecting athletes to affordable gear throughout the year removes a key barrier to event participation. Plus, by informing participants of ways to procure needed and wanted items at a lower cost, you can leverage your gear store as a reason to communicate with participants and reinforce your brand as a trusted source of valuable information. Visit ACTIVE GearUp to see this win-win solution in action.