What's keeping you up at night?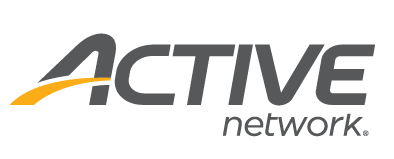 The fall race season is rapidly approaching and you have challenges you must overcome to meet your goals.  We recently asked over 1,000 race directors to tell us what their biggest concerns were as they approached race day and here's what they said.
 36% – Increasing my event participation
Over a third of respondents feel the pressure of increased competition.  While the participant pool has shown modest change, the number of competing events vying for their attention has grown dramatically.  So gaining an edge and attracting registrations quickly and early was a key focus for respondents. 
 26% – Reaching and engaging the right audiences through marketing – with limited time and resources
We recently shared that small businesses spend 20% of their time on marketing and promotions.  Race directors simply don't have that kind of bandwidth. It's no surprise that finding new athletes is critical and wasted marketing on the wrong audience can be costly.
23% – Meeting my revenue goals through sponsorships, merchandising, and channels other than registration
Respondents identified with the need to find creative new ways to make money.  Let's face it, in a world of increased competition, focusing only on registration revenue was bound to stifle growth abilities.  So, working in a merchandising strategy and pitching the value of sponsorship to prospective donors can be a way to diversify income and reduce reliance on registrations.
19% – Staying on top of the endless list of administrative tasks both before and during my event
Less than 20% of race directors still suggest that the administration of their event is the biggest challenge they face.  It's a massive undertaking that often requires long hours and hard work from dedicated staff and volunteers. However, with the growth of registration software and other tools to manage these tasks, it's a credit to the industry, compared to the other challenges, this is the least of race directors' worries.
At ACTIVE Network, we're helping race directors rest easier by providing advanced online features in our ACTIVEWorks platform that help manage administrative tasks while providing innovative ways to event manage logistics.  We enable race directors to find the right audience with the reach of ACTIVE.com and the support of our digital marketing strategy team and we provide actionable insights that are critical to running an efficient, effective event with our ACTIVE Network Activity Cloud™ solution.
Don't miss more endurance news, tips and best practices. Subscribe to the blog now.