DeFeet and Trek Factory Racing Share Success For DeFeet's 30th Anniversary
September 16, 2022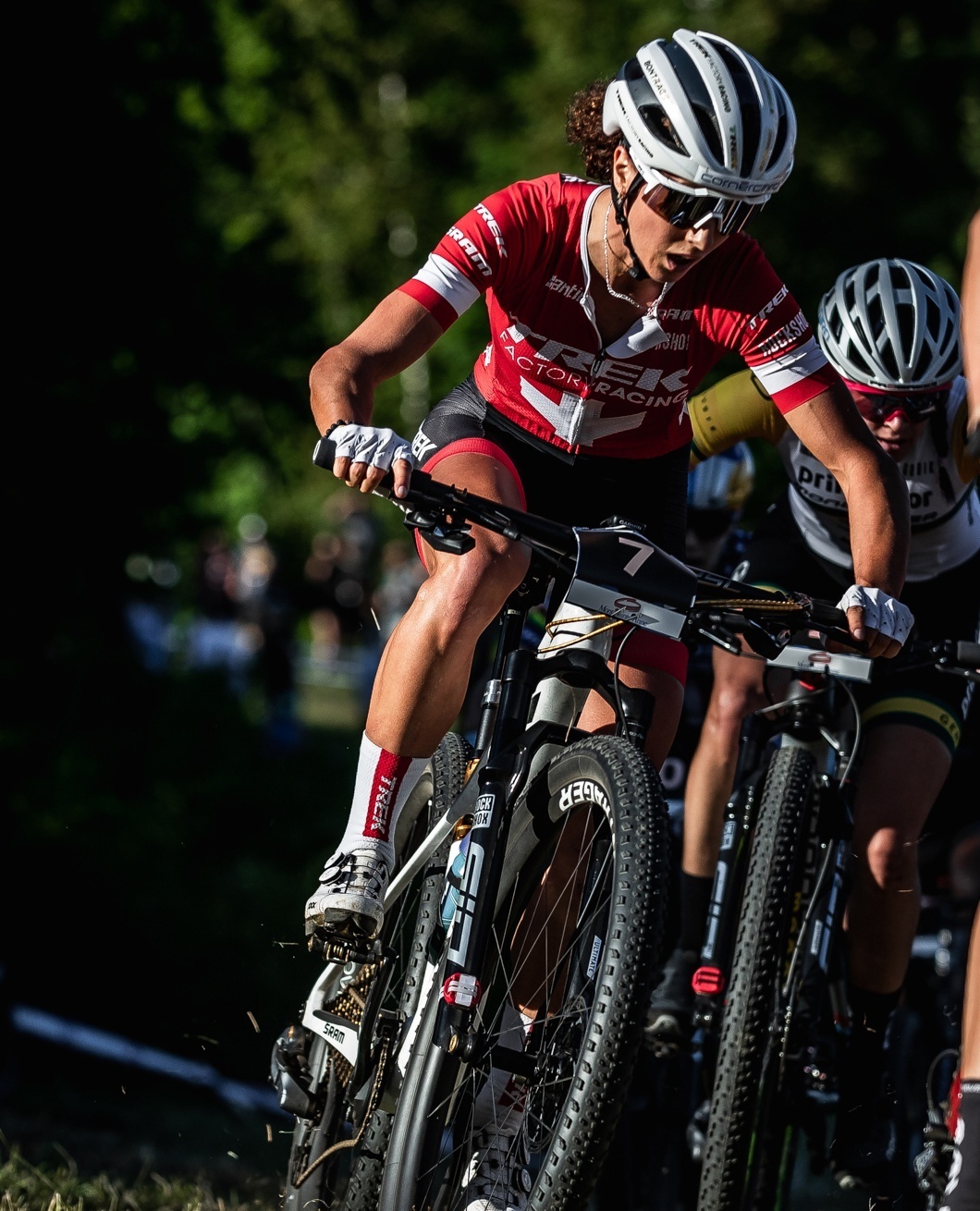 Hildebran, NC/ENDURANCE SPORTSWIRE/ – DeFeet and Trek Factory Racing announced a multi-year partnership with two of their teams that began at the start of 2022. DeFeet is outfitting Trek Factory Racing Cyclocross and Mountain Bike Cross Country teams.
Since 1992, DeFeet has worked with many of the world's top cyclists and endurance athletes to focus on improving the connection between athlete and product. "Our partnership with Trek Factory Racing represents the continuation of the long racing heritage shared by Trek and DeFeet", said Shane Cooper, DeFeet Founder and Chief Sockologist, adding "These athletes are our astronauts operating in the most difficult conditions. That is our product laboratory."
DeFeet has a long track record of performance-driven development. Trek Factory Racing riders will wear DeFeet's Cyclismo and Evo socks for racing, and Woolie Boolie and All Day socks for casual and comfort.
The partnership comes during a milestone year for DeFeet, which is celebrating its 30 year Anniversary in 2022. "When we started DeFeet, Trek became one of the earliest customers of the DeFeet Custom Shop", Cooper said, "To work with Trek Factory Racing in such a big anniversary year and get the results we have together has been fantastic."
Olympic and multiple time World Champion TFR rider Jolanda Neff added to another winning season by sweeping the short track and main event at the World Cup in Mont St. Anne, Quebec. She wore DeFeet Levitator Lite socks in both events. The team has chosen the Levitator Lite as their daily workhorse sock, switching to the DeFeet EVO Mt. Ventoux when temperatures rise. "Trek Factory Racing demonstrates the utility of these different socks," Cooper stated. "The differences between how two different sock models feel and perform can be tremendous. Trek Factory Racing pays attention to these details, which all add up to their success."
Trek Factory Racing socks made by the DeFeet Custom Shop are available at Trek dealers and IBDs worldwide.
For more information, contact Shane Cooper at scoop@defeet.com.