CARA Announces New Partnership with PUMA
May 31, 2023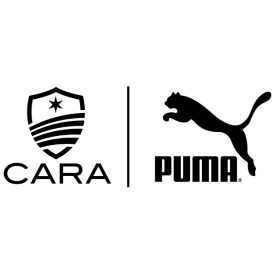 CHICAGO/ENDURANCE SPORTSWIRE/ – Chicago Area Runners Association ("CARA") is pleased to announce a partnership with the global sports brand, PUMA, as the official shoe and apparel sponsor of the organization. PUMA will become the official racing partner of CARA programming and events such as "PUMA's Chi-Town Miles" and "PUMA's Marathon VIP Experience". Additionally, PUMA will be the exclusive apparel sponsor and partner for CARA's training programs and an official supporter of our mission based program, 'Go Run™. In the spirit of CARA's continued partnerships with other sponsors, we welcome this opportunity and the continued interest of our organization's commitment in the advocacy of the local running community.
"I am excited about our new partnership and thrilled for our members and participants. PUMA is an iconic athletic and cultural brand. Their support of CARA is unprecedented in our organization's history. We believe that CARA and PUMA have great synergy in concert with our mission, and we look forward to advancing those efforts in the coming years." – Tim Bradley, CARA Executive Director
About PUMA
PUMA is one of the world's leading sports brands, designing, developing, selling and marketing footwear, apparel and accessories. For 75 years, PUMA has relentlessly pushed sport and culture forward by creating fast products for the world's fastest athletes. PUMA offers performance and sport-inspired lifestyle products in categories such as Football, Running and Training, Basketball, Golf, and Motorsports. It collaborates with renowned designers and brands to bring sport influences into street culture and fashion. The PUMA Group owns the brands PUMA, Cobra Golf and stichd. The company distributes its products in more than 120 countries, employs 18,300 people worldwide, and is headquartered in Herzogenaurach/Germany.
About CARA
Chicago Area Runners Association [CARA] is an official 501(c)(3) non-profit organization, started in 1978 as a runner advocacy movement and running club. Rooted in seeing the world from a runner's perspective, the founders of CARA demanded improved race standards, more opportunities for women to run and high quality training programs. CARA has championed the running movement across Chicagoland, currently serving under the following four pillars: mission-based programming, training, racing, and governance.
The Chicago Area Runners Association, CARA, is a 501(c)(3) non-profit organization committed to serving and advocating for the local running community. We are Chicagoland's running club, providing accessible opportunities for all runners to train, race, learn, be social and volunteer.
CARA is the nation's third-largest running club, serving as the voice of local runners, as well as providing over 1,300 dates of programming and events per year. Learn more at www.cararuns.org.