Athletic Brewing Company Named Non-Alcoholic Beer of Major League Triathlon and 970 AvonFest
June 18, 2019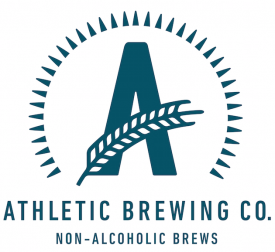 June 18th, 2019 (Charlotte, NC) – Major League Triathlon is proud to announce an exclusive partnership with Athletic Brewing Company for Major League Triathlon and 970 AvonFest.
Athletic Brewing Company will be the Official Non-Alcoholic Beer of Major League Triathlon and 970 AvonFest, taking place in Avon, Colorado this September 6th-8th. 970 AvonFest is Colorado's premier endurance festival featuring 3 days of endurance races including: professional triathlon events, amateur triathlon events, running events, cycling events, youth events and more. The festival will also feature 2 days of live music, game zones, kid zones, food vendors, VIP hospitality and much more.
"Major League Triathlon and 970 AvonFest draws dedicated, elite athletes," said Bill Shufelt, Founder of Athletic Brewing Company. "Our non-alcoholic craft beers are brewed for exactly this audience, active adults who love great beer but refuse to sacrifice performance or compromise their pursuit of an active life."
Athletic Brewing Company will be sampling their delicious craft non-alcoholic beer onsite and at the post-race parties. The Athletic Brewing Company partnership further solidifies MLT's commitment to giving athletes and fans what they want. This partnership provides attendees and participants the opportunity to enjoy delicious craft beer without compromising their training, performance, competitions or any challenge that is thrown at them.
In addition, Athletic Brewing Company becomes the official jersey partner of the Colorado Peaks. Select athletes from the team will be available at Athletic Brewing Co's  footprint to sign autographs and take pictures with fans throughout the race weekend.
"This partnership is a perfect fit for MLT and 970 AvonFest," said Daniel Cassidy, Chief Executive Officer of Major League Triathlon and 970 AvonFest. "Endurance athletes work incredibly hard to stay fit and get the most out of their bodies in training and on race day. They are very picky about what they put in their body. Athletic Brewing Company provides the perfect balance of being able to enjoy a delicious non-alcoholic beer without compromising all the training and work they have put in. Athletic Brewing Company is committed to creating a non-alcoholic beer for athletes and we couldn't be happier to begin this partnership."
To learn more about 970 AvonFest and to register for events, visit www.970avonfest.com
About Athletic Brewing Co.
Athletic Brewing Company is on a mission to smash the stigma of non-alcoholic beer in America. We brew meticulously crafted recipes in our own brewery, using pure, all-natural ingredients that let you enjoy the refreshing taste of craft beer without suffering the negative side effects of alcohol. So, whether you've decided to cut alcohol out of your life for good, for a night, or just for a drink, Athletic Brewing provides an option without compromises.
Major League Triathlon
Major League Triathlon is the first and only professional triathlon league in the United States. Major League Triathlon hosts races in major cities across the United States. MLT was formed in 2016 with the goal of creating a more spectator-friendly version of triathlon. MLT aims to grow the sport of triathlon on both an amateur and professional level. For a complete list of MLT events, visit www.majorleaguetri.com. Follow us on Facebook, Twitter and Instagram.