American Bicycle Group Announces New Director of Marketing
July 8, 2019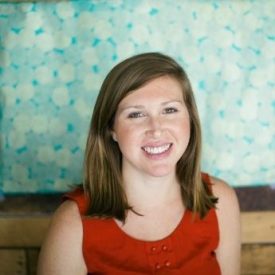 Chattanooga, TN (July 8, 2019) – American Bicycle Group (ABG), manufacturer of award-winning high performance bicycles – Litespeed (LS), Quintana Roo (QR) and Ocoee – today announced the expansion of their marketing team with the hire of Jamie Ann Phillips as Director of Marketing.
A 10-year marketing veteran, Phillips comes to ABG from a Chattanooga web design and digital marketing agency that focused on strategic digital marketing planning and implementation.
"Jamie Ann comes to us at the right time," said ABG CEO Peter Hurley. "She is one of the leadership elements in our digital strategic plan that was launched a year ago with our new websites for Litespeed and Quintana Roo. We know that our consumers are going to use a variety of devices and platforms to connect with our bikes, and we want to stay on top of what they use to get information and make decisions."
Phillips will be responsible for guiding ABG's digital marketing strategy across its three brands, including developing an integrated plan that will raise brand awareness, initiate consideration of bike purchase, and then convert the consideration to a purchase. She will be responsible for paid and organic marketing that will include PPC advertising, SEO, web and social media content and all automated marketing.
Phillips fits into ABG's outdoor fitness lifestyle with a background of school-age swimming, transitioning into triathlon and now marathon open water swimming. Phillips earned her MBA from the University of Alabama, Tucaloosa.
About American Bicycle Group
Based in Chattanooga, Tennessee, American Bicycle Group (ABG) manufactures leading-edge, high performance bikes and wetsuits under the Quintana Roo (QR) brand; Ocoee carbon all-road, gravel and mountain bikes; and the Litespeed brand, titanium road, and mountain bikes.  QR was launched in 1987 to build the first triathlon-specific bike. In 2017, ABG invested in an expanded manufacturing facility with a paint and assembly line for its QR and Litespeed bikes, allowing athletes to custom build a bike. Demand was high and the line was expanded in 2018. In 2019, ABG launched its Ocoee brand bikes and QR entered into a partnership with HED Cycling to add the Vanquish 6 GP wheelset to its PR disc tri bike lines.  Athletes can order from their local dealer or order online direct, customizing his/her bike to precisely fit the look, feel and performance desired. All bikes shipped in the continental United States are sent fully assembled, directly to the buyer's door in the QR ProBox. quintanarootri.com/, ocoeebikes.com/ and litespeed.com