8 Denago eBike models achieve UL2849 certification
October 12, 2023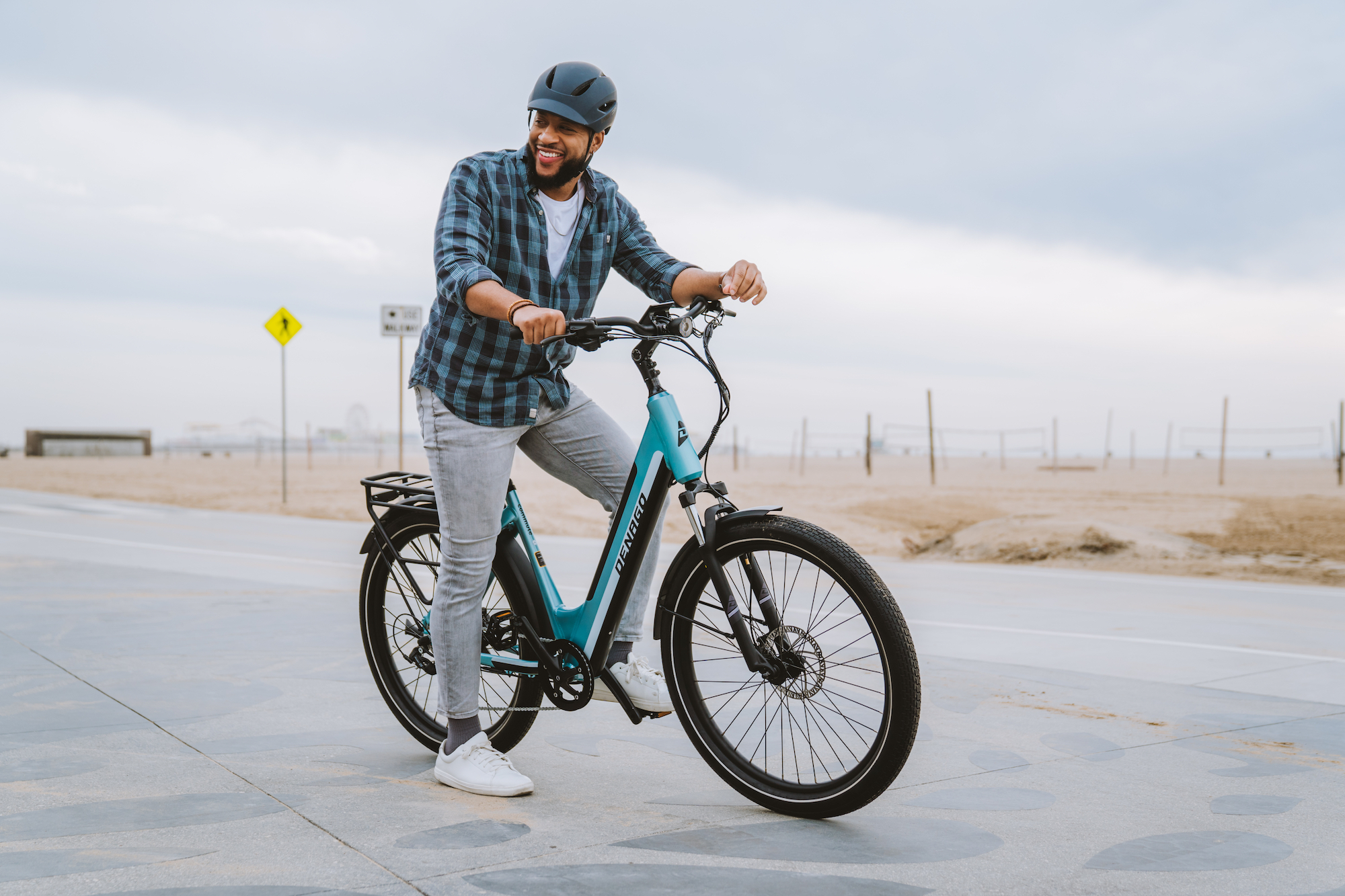 City, Commute, Folding, Mountain Bikes, and other models are now UL2849 certified
Irving, TX (October 12, 2023) /ENDURANCE SPORTSWIRE/ – Denago eBikes has achieved UL2849 certification on 8 key models in their eBike product line, as well as UL2271 certification on the batteries included with those models.
UL's 2849 is quickly becoming the industry-wide testing standard for eBikes, offering safety certification via testing and evaluation of the complete eBike system, including motors, batteries, and chargers. New York City and other municipalities are increasingly moving toward restricting the sale of complete eBikes and batteries to only those models certified to UL2849 (complete eBikes) and UL2271 (batteries), and others are expected to follow.
Denago's UL2849 certified models now include:
City 1 Top Tube and Step-thru
Commute 1 Top Tube and Step-thru
City 2 Top Tube and Step-thru
Folding 1
Cruiser 1 Top Tube and Step-thru
Fat Tire Top Tube and Step-thru
eXC1
eXC2
The batteries included with these models are also now certified to the UL2271 standard.
While UL2849 and UL2271 certification is new for Denago, manufacturing to the standards is not. "Every Denago model has already been built to meet the UL2849 and UL2271 standards from the beginning", says Denago CEO, David Duecker. "Formal testing and certification to demonstrate that our bikes and batteries meet those standards, conducted through a UL partner lab, was the next step in our continual process to build safe, reliable eBikes."
Additional Denago models are actively in the UL testing and certification process at this time, including future models planned for 2024.
"We believe that UL2849 and UL2271 will become increasingly critical in the future for our IBD partners" adds Jeff Weiss, Denago's Head of Sales. "Independently owned and operated local bike shops are already experiencing challenges, like attempting to obtain liability insurance to service and repair eBikes that don't carry the UL2849 certification. Cities like New York are also introducing their own stringent requirements, which will prevent business owners from offering non-UL2849 and UL2271 products at retail stores. The certifications allow our dealers to offer Denago eBikes to the public with confidence."
Denago eBikes are offered at more than 275 brick and mortar dealer locations across the United States, with 10 outside sales reps and agencies covering key markets. Interested independent retailers may contact Denago for dealership opportunities: https://denago.com/pages/dealer-inquiries
About Denago eBikes
Inspired by the striking features of Denali and its meaning "The Great One" in the native language of Kouyukon Athabascan, the team at Denago were inspired to create Denago eBikes, which allow everyone to ride. Denago offers eBikes for fitness, commuting, and recreation through a network of brick and mortar partner dealers and at Denago.com.
# # #
MEDIA CONTACT:
Justin Christopher
justin@denago.com
(877) 755-2453